So anything electronic currently hates me.
That's fun.
I'm in Montana for the weekend and holy smokes, what a hassle.
I drove here yesterday, checked into my hotel and settled in for a quick blog post/email check/FB message check in.
No.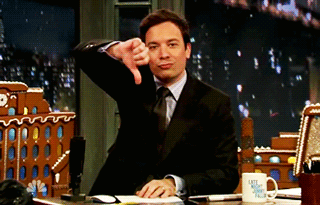 source
Apparently I don't get to do that.
I cannot get my wi fi to work.  I'm up for like…an hour…trying to get it to work and finally crash (yes, my head hurts) frustrated and sad at one in the morning.
In the morning I find the phone I charged fully is now dead.  What does the electronic world have against me?
I felt completely disconnected.  Literally and figuratively.
****update****
My husband rocks.  He is amazing.  Have I mentioned that before? Oh, I have?  Not surprising as he DOES.  He ROCKS.  I'm on the phone with him in TEARS (note:  this is not a new event for him) and he is so frustrated because he KNOWS the answer to why I don't have internet is out there and BAM!  it comes to him.  He starts walking me through all these whacko windows that Ya'll know we in the "regular" world don't have any idea what they mean.  And he does it blind.  Over the phone. 
Crazy. Ass. Good. 
So…I have internet now and life is better. 
~~~~~
No worries…I rally.
Mom and I spent the day shopping and eating and it was crazy fun but super busy.  We ended the day with Mexican food (for the win) which I was too full from lunch to eat.  But I ate enough tortilla chips for four people.
Really.
I don't think they ate any and I emptied two bowls.  Because they were there…
~~~~~
On that note:  I need to think about the lack of exercise I'm getting (yep…my leg hurts.  It just…hurts) and how much food is going in.  It's going to start adding up in the wrong direction.
source
I do like food.
Though true to my nature, I'm not very hungry right now.  I'm not running and I'm sure that has something to do with it.  My appetite definitely grows as my mileage does.  And right now…no mileage.
Maybe I shouldn't have had that cupcake???
Have a great night, Guys.
~~~~~
And to end this post…a view of Wyoming's beautiful sunset as I drove through yesterday.
Run on…into the sunset