I just logged into Myfitnesspal for the first time in too long to remember (veatchtc if you wanna be friends) and thought I'd update.  It's been so long I have no idea of my weight or anything so I just guessed.  One of the things they want updated….How active are you?  Sedentary?~  Like a bank teller?  (ahhhhh!  They did not just say that!) Good Lord.  I am SO freaking active. I am on the move constantly.  Constantly. So wrong.  They bank at the wrong place. Slackers.
Runeatrepeat has followed her dream (and mine…man I've always wanted to do this) and taken a trip to China.  With a GROUPON!  Can you imagine??  If that's not shocking enough…girl has eaten some disgusting foods.  She is brave.  So…I want to go SO bad…I just want to run on the Great Wall.  Or, I suppose after reading her I want to walk up the Great Wall.  Climb as high as I can.  But apparently I'll have to take my own sandwiches if I plan on holding anything down the whole time I'm there.  Also…bring toilet paper and learn how to use the hole in the floor.  I knew that one but I'm living in denial.  Ah, memories of Italy.
I went in for my eyebrow touch up late last week. Now they can do THIS!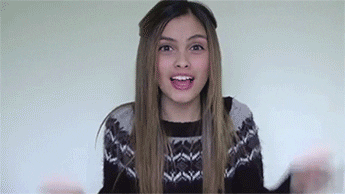 source
Yeah…I could already do that.  Sorry Charlie.   ~I finally figured out what I don't like about the chick that is working with me.  You know, the really good person they have who seems really nice but something just seems off?   She has this condescending attitude about her.  Like…dripping with nice but more like, "so how are we liking this now?"  Well.  I don't know.  How are WE liking them?  "Does that seem to be looking better for us?"  Um…why are we plural?  You are bothering me.  They are actually better. She is still bothering me.
I watched a little of the Golden Globes on Sunday and was bummed completely when Matthew Mcconaughey won.  I know he's supposedly done really well in his last movie "Dallas Buyers Club" but I am not a fan.  Now, though, I'll have to see the movie.  Dammit.  😉  (I probably would have anyway) It'll be awesome.
My friend texted me today about how expensive it is to eat healthy.  Interestingly…I had to grocery shop tonight.  I think I'll post more on that tomorrow.  SO much to say on this subject.  Any input?  I think this is a fascinating subject in this time right now of Paleo, Gluten Free and Whole30.
On a final note:  My head has been pretty bad all day, the migraine that actually didn't go away, it got worse.  So my editing bites tonight.  So sorry!