So I left my work yesterday on wings!
Okay…I actually was wearing some really cute heels.  I dress up a bit  (my thyroid doctor is GORGEOUS and has a fabulous wardobe and SHUT UP the cutest shoes.  Talk about pressure) so I don't feel like a COMPLETE schmuck next to the woman who looks like a tall exotic version of Courtney Cox.  God help me.
I digress…
Happiness abounds I arrive at my appointment early.  ::spoiler alert…I don't pay attention to where I parked::
When I go in and pay they hand me this incredible long form that asks a billion~hey, it could happen~ questions about new symptoms since your meds change last time.  I check off twenty things and hand it back.  Then I tell her my regular doctor changed my meds from what this Dr prescribed.
::gasp::
Literally.  ::gasp::
Um..well my eye was twitching.   
     And Dr. Long said I was just tired.  And it looked like I was flirting with people. (I just keep talking…>)
They take me back and the nurse that takes my vitals asks about my meds. I tell her my Dr. switched them and why.  She looks alarmed.  LOL
My Dr comes in and the first thing she says is, "so you switched your meds??"
yes…my eye twitched!  (see above…)So then I explained the whole thing and I remind her she said I was tired.  She was so surprised it was the meds.   Whatever Chick…please pay attention next time.  I cannot be twitching at people. It does not look good for me.
Anyway…on to the interesting info!
My numbers are GREAT!  Sad day.
For those of you that care or want a reminder…a healthy thyroid should be between .5 and 3.5.  Most people work best with a lower number.  My thyroid works best at around .5 and my number was .7.  Perfect.  As you can imagine this was not good news.
What the heck is wrong with me?
Here's the breakdown of the appt so I don't bore you too much.
Celiac test.  Gluten free and Michelle will love this (I heard her laughing all the way in Reunion) a strong suggestion for Paleo.  LOL.  don't laugh too hard Missy!  I get doctors ordered Skittles in the afternoon!  She is trying to combat my crashes and we don't know why they're happening.
 she took one look at my poor hair (which she remembered, how random is that?) and said…yeah, THAT'S a problem.
I have no Vitamin D at all. Again.  LOL  So I'm on a scrip again and she said she'll probably order me on a lifetime of a daily supplement of it.
She is sending me to a GI specialist because I'm having trouble swallowing.
I asked if it could be Perimenopause and she said it was possible but I don't have any other of the obvious symptoms but we'll test anyway because what the hell.
So in the end…I know nothing more.  Hopefully after the blood tests but who knows.  She was nice though and totally listened.
~~~~~
Hey…remember that spoiler alert?
yep. Could not find my car.  HA. Dammit. I always make it a point to note where the car is and this time…nope.  Wandered.  That was awesome.  I ran into a lady who was just walking to her car and I made a joke that I haven't lost my car in a very long time so I figure I'm due…she laughed and said you know you have a big L on your forehead if you've lost your car.
Whatever….
Geez…way to deflate…now I feel like a loser.  Before I just thought it was funny.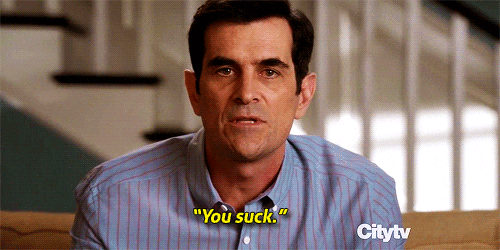 And because it was funny…could not resist this one.  I mean…really??  LOL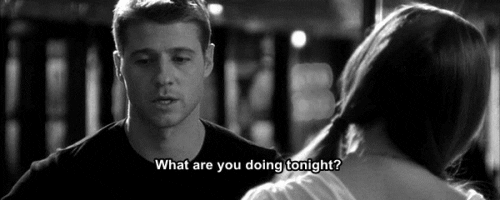 Story of my life.  Love you madly.
Run on People.  And find your bliss.