The running of the Boston Marathon!
I'll be honest, I'll pretty ready for it to happen because it is all there is in the news.  It's everywhere.  I would love to read anything else.
But I'm also really excited.  I wish I didn't have to work.  Ha.  It's a  love/hate relationship.
~~~~~
And a happy belated Easter to you!
I really have to figure out a better way to post when it's a holiday.  I'm always a step behind.  I usually write my posts at night (admittedly today is the exception to the rule) so I would be writing it as the holiday was coming to a close.
I'll work on my organization skills for that.
~~~~~
My little gluten fest put my ten pounds back on me. DAMMIT.  Back to the drawing board.  LOL
~~~~~
Meanwhile I hope everyone had a beautiful day with their family.  We celebrated with the kids on Saturday and then on Sunday MT and I went to a movie (Captain America which I can say was actually surprisingly good) and then just hung out at the house.  At the end of the day I wanted to go for a run but it had gotten a bit dark so instead MT and I took Malachi for a good fast walk.  He was so happy!
I was glad to know my one child who couldn't be with us could at least have his dad this holiday.
I figured I'd run on the treadmill but, and I know you're all pretty weary of this sentence, I had a migraine that had escalated pretty bad so I took some drugs and went to bed.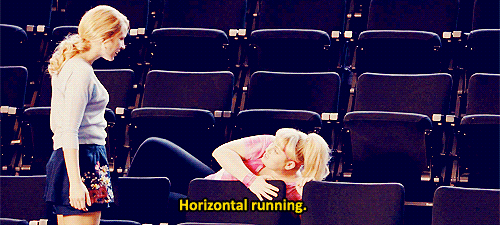 I'm tracking them now. I usually do track them slightly but now I think I'm going to step it up a bit.  They are definitely getting out of hand.   If it's because I'm Celiac (oh the forever question) then I've been eating gluten for weeks, right?  I've only been eating clean a few days.  It'll take a while to get completely clean.
~~~~~
 Run on Friends and Run for someone who can't.  Happy Boston Day!