That's right.  Race envy.
I'm pretty sure they have groups for it. You know.
those kind of groups. 
Like…groups.
You know what I'm talking about.  You just decide to run the city's newest or most popular 10k  (hello Bolder Boulder) or the local fabulous half marathon, Rock n Roll or something or other coming up and you're SUPER excited (super has bling and fireworks…imagine bling and fireworks) and then you find out your RP has gotten into the NEW YORK MARATHON. 
Well damn.
Yes Ma'am. That's the REAL New York Marathon right there.  The REAL one. Not the one you do on your treadmill or the one you do in your fabulous imagination.  But the real one.
Sigh.  It's in my top five.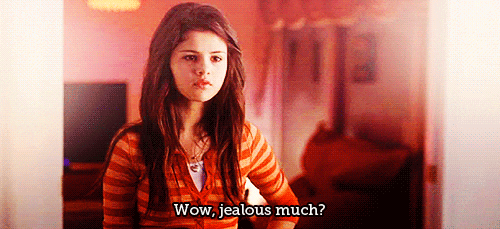 I knew I had Race Envy last year when my friend Ria ran the Marine Corps Marathon and I thought…yep. I have to run it. I just have to.
But there's something about running a race alone.
I train by myself for the most part and I really like running by myself, it's my zen time. But there is nothing like running a race with someone and having a great time with them.  When we're talking about these huge amazing experiences I somehow feel like there should either be someone at your side to share the experience while you're running or your family should be there to greet you at the end.
That's a big reason I chose not to do the MCM this year.  Running the entire thing by myself knowing I'd be the last one in, and no family at the end. Nothing about that sounds fun.  I'll wait and run it with family or find a friend who loves me enough to train with me and run it with me. 
I freaking live in Colorado.  One of the most beautiful states in the country.
But I still want to see and do more and I want to run everywhere.
So now I'm having Race Envy because Miss Michelle got into the New York Marathon.  
She is running for Huntington's Disease. Something very personal to her and I'll post more about that as time goes on and maybe so will she.
That is nothing to sneeze at, People. Girl has to raise $3000. Holy charity money, Batman. That's a lotta cash.
Am I the only one that feels like this?  I spend a lot of my time agreeing to do things for other people and end up shorting myself in the end.  Hence the reason I see a lot of my house and I never get out.  I'm so over that.
That's it.  This year…I'm totally running whatever I want to.
I mean…after I run the races I'm obligated to run. And after I take all the trips I'm obligated to take.
Hm.
That's it.  Next year for SURE I'm totally running whatever I want to.
*sigh*
Probably.
~~~~~
News for the day:
I totally crashed today.  Race training is going AWESOME>  sarcasm intended.  I got a quickie run with the dog in this morning and that is it. He is living the life.  LOL
~~~~~
Run on Friends and be excited because you can run.  It doesn't matter where or how or why.  You just can.