So tonight I was sitting at the counter thinking about the post I was going to write, upcoming opportunities (ooh…foreshadowing) and running on the treadmill because we were having a ferocious storm… wind and rain were hitting us hard.
When suddenly my eye got a little itchy bug in it.  Like…scratch me… you know?
So I did.
It did it again.
Nope.  Still irritated.
The eyelash from hell apparently.
I got out my go-to Refresh eye drops (I know, I should be paid for that little commercial right there but instead I'll just say I love them and demand nothing in return) and flushed my eye to no avail.
I'll cut this short.  Two hours later I'm asking my Facebook friends for the nearest urgent care clinic that has late hours.  Montana drives and off we go.  I cannot tell you how much my stupid eye hurts.  We got there at ten minutes to closing.
I felt like such a schmuck. I'm that person.
They were super nice and said, "No problem! There's a two hour wait".  Awesome…okay…how bad does it hurt?
It hurts.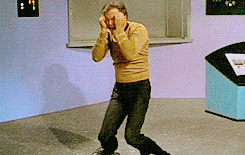 I'll stay.
So I fill out the paperwork that asks for birthmarks and your first born and my eye got progressively worse.  I finally had my hands free and went back to my favorite position of pulling my eyelid off my eye because then it didn't hurt.
I can't tell you how hot this looked.  Me in my sweats and workout shirt grabbing my eyelid and holding it off my eyeball while tears poured out and in the other hand…kleenex.  Because kleenex always says fun.
I held it there for about fifteen minutes this time while tears poured out from the irritation.  I took a break to email Sean back and when I let go of my eyelid…it didn't hurt. No stabbing pain.
Sweet sweet relief. 
Somehow I had managed to find the right combination.  Plus God had heard my prayers and knew I didn't want to be there anymore. LOL.  Yay God!
I asked for my paperwork back, thanked her for her time, wished her a great night,  gathered my cute son and left.
~~~~~
On to much more FUN stuff!
If you read our About page you'll see the  section about Michelle.  We started this blog together.  She started running a few years ago when she wanted to run the Huntington's 5k and invited her friends to do it with her, a fundraiser of course.  She did so awesome and after that the bug had bit…a little.  Being busy it doesn't quite overtake her but she does always have it on her mind.
Well on a whim she applied for one of the few available charity spots that the Huntington's Disease Society of America was offering to run the New York Marathon.  Really…there were only 14 spots.
Holy what are the odds Batman. She got one.
Well, hell.  You know you have to run it now, right?
This definitely threw her for a loop but she seems pretty excited.
The race is November 2nd and she has kindly invited me and a few friends to join her to cheer her on!  I have suggested she check with her husband to make sure he doesn't want to spend the weekend with his wife…alone. Or as alone as they can be with the other 50,000 + runners and their families.  I can't think of anything more awesome than cheering Michelle on for the weekend!  I'm so happy for her.
I'm including a link to her Fundraising page because Girl has signed on to raise that $3000 and we all know she's not just running this for the 26.2 miles.  This race is for a big reason.  She's come way farther than the 5k she started with and I'm pretty sure we can get her to come and post about it.
Here's the link to Michelle Witham's Page! Click it and read her story.  She sent me an email with a much better thumbnail but I can't get it on here so I'm going to edit this in the morning when I can figure out how to do it.  Or when I can get someone else to.  Read the link and it'll give you a short connection into Michelle and her story.   And then if you feel so inclined, we'd love it if you'd donate even just a little bit to her cause.  No pressure, if you just want to comment and tell her congratulations, we'll take that, too!  If you choose to donate, remember you aren't donating to a race. You are donating to find a cure for Huntington's Disease.
Huntington's disease (HD) is a neurodegenerative genetic disorder that affects muscle coordination and leads to cognitive decline and psychiatric problems.  Any child of an affected person typically has a 50% chance of inheriting the disease.  Physical symptoms of Huntington's disease can begin at any age from infancy to old age, but usually begin between 35 and 44 years of age. ~source
Thank you for considering a donation. We will work VERY hard to not bombard you guys with donation requests. This is not that kind of blog.  But Michelle is a special case and we have extra love for her so I'm motivated.
I wonder if we can get a little donation bar on the side so we can see how she's doing?  Hmm..I'll have to ask my tech person…
Run on Friends!  And take a risk today~