We created this blog to tell about our 13 half marathons in 2013 and then…well…it just kept going.
But occasionally, nope, mostly, I'll chat about whatever is on my darn mind. And hopefully it's intelligent but man…sometimes it's gonna be cupcakes.  Because they're delicious.  I will write no matter what.  If no one reads, I'll still be writing. Because I like it.
~~~~~
I threw out two miles this morning on the treadmill but was short on time. So I figured I'd finish with another two tonight. Unfortunately my cold has reared its ugly head and man my throat hurts.  So I bailed on it and called it quits with the measly two. Is that how you spell "measly"?  ::Googling::    Hopefully tomorrow the weather cooperates and so do my lungs.  I'd complain horribly about the wind but I feel too awful for Florida and the floods. We've been where you are and no es bueno.  Keep safe.
~~~~~
I forgot to say the whole reason for going to the doctor yesterday was because…
duh duh DUN…
my sister was right.
DAMMIT>
I needed my eye to be looked at.
Don't you hate that?
He couldn't really do much but he did give me an antibiotic cream because apparently I scratched the hell out of it.  He put some orange dye in it to color my tears and while that burned with the fire of a thousand suns … no seriously…it's burning…(he's like…it's burning?  really?  you would be my first patient to ever be allergic but it would be you).  Hm. Do I sound high maintenance?
Then he turned the lights out and put the black light up and said…"Yeeeaaah.  There it is.  Wow.  That's definitely scratched."
Well thank the LORD.
At least we got a diagnosis on THAT.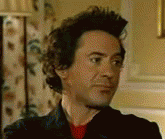 Random cream later I get to stick my finger in my eye a few times a day and hopefully my eye will stop being irritated.  I don't know…it goes with the rest of me these days. LOL
~~~~~
Ever wonder what a father and his son do for bonding time?
Here you go:
MT showed Sean a great new game on his phone…
"2048"
I hope I enjoyed my time with him up to now because I'll never see him again.  They both have been glued to the darn things for hours.  HOURS>
Hilarious.
~~~~~
Run on and run for you.  To find peace. That is all.