I really did feel great all day and it was awesome to get the run out of the way first thing in the morning.
But one of my main symptoms is my afternoon crash.
Still happened.
Four hours of sleeping later…no joke.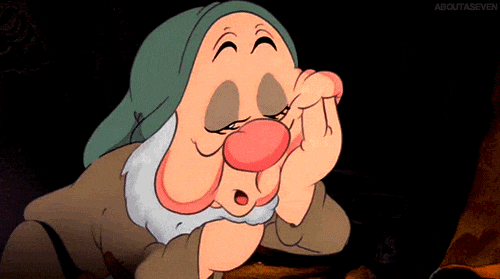 It didn't help that my work was FREEZING all day.  I always get super tired when I'm that cold.  And remember, I'm always cold and the Hypothyroid makes me extra cold.  So I froze all day, left work and Sean and I went to grab something to eat.  Fast food is out the window with the whole Celiac thing so we went to a restaurant that apparently is anti heat.  So rude.
I was sick and couldn't wait to go.
By the time we got home my main goal was get in the door…get some sweats on and get warm. But I already felt the crash.  It was too late.
I didn't get up until 9pm.  Ridiculous.  An entire evening lost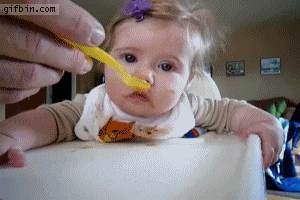 And yes…this is exactly what it feels like. I couldn't stay awake if I had to.  But I don't eat anything resembling liquid food.  And I don't wear bows in my hair. But damn…it's pretty cute. I might have to get me one.
~~~~~
In case you don't read the comments, a promised possible post is coming from Miss Michelle…MAYBE.
She talks the big talk but can she follow through?  Girl is under pressure now.
She's got the big NYC Marathon to run and the training is creeping up.
No messing around with this one.
~~~~~
This morning I got a quick two mile run in with the puppy and it was actually a run. He wanted to go the whole way. But I do feel the need to run later so I get in more than two miles.  It was so beautiful out. Cool and crisp but sunshine.
The perfect running morning and the perfect Colorado morning.
I love these days.
I'm hoping this afternoon I can limit my crash. 
~~~~~
A day without strides is like a day without sunshine.
Run on…and welcome spring, allergies and all.