Yeeahhh.  It's been a while since we had a sweet list so here we go.
Sweetness!  Thanks to attackofthecute.com
1.  Emails from my husband.  Even when he's asleep and the word "eyebrows" ends up in the middle of a random sentence. Um…what?  Just makes me laugh.
2.  Avocados.  Hello!  I cut them open and eat them with a spoon.  I slice them up and put them on toast in the morning.  I use them for anything with rice, beans, chicken and salsa.  I could die they are so good.
   A valid question Amy Poehler. A valid question. 
3.  Surprise "we are grateful for you!" gifts from work.  Can't beat that with a stick.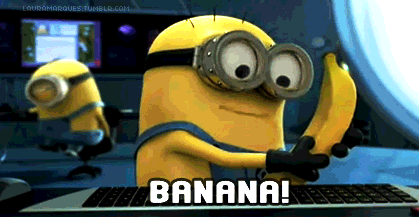 It takes so little to make us happy…
4.  Great weekend movies you come across while randomly scanning for anything of interest to pass the time. BONUS.
5.  Afternoon rain showers. (but not tornadoes)
6.  National Running Day.  Because hello…running.
7.  National Donut Day.  I can't have them but damn so many people did. How much fun was that day?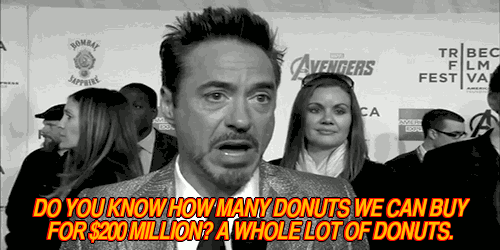 8.  Hangin' out with my kid.  Talking to him. Seeing movies with him.  He and his girlfriend having pizza and ice cream. How fun is that?
9.  Eliotisms.   My heart melts when I think of all the great things he says. Shaughnessy has called me a few times this week to tell me what he's up to and I could just die with the cuteness.  Good heavens he's sweet.  "I want BABE".  I want you too Baby.  Muah.
10.  Dinner with my friend!!!!  I never get to see Miss Andrea and I met her for dinner at 5pm.  I got home at 11pm.  That right there is a successful night.  Yes, we shopped, but that's neither here nor there. 😉
Do I know how to party or what…hangin' with my kid, dinner with a friend and The Boy.  I'm a wild woman.
                            Don't believe it. I'm all talk.
11.  There are little hints that I'm getting healthy. Nagging little things that I've become so used to I didn't notice when they got better.  I'm still powering through but it's like running, right?  When you successfully finish that mile it gives you the fortitude to keep going.
12.  My son comes home next week. Probably.  Depending on the powers that be.  That…is awesome news right there.
I could use a different photo but I love this one so much. It cracks me up.
13.  Um…it's birthday week.  IT'S BIRTHDAY WEEK!!!  <3  in case you didn't already know.  That's all.
On my birthday I expect an exclamation point. Just sayin'.
~~~~~
Run on and find your magic.