It's my birthday!  Yep yep yep.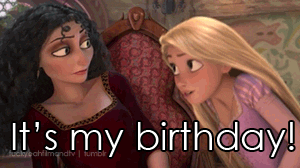 ~~~~~
Today my son is saying his goodbye's to the Marine Corps and heading home on terminal leave.
So happy and so sad at the same time.  He feels the same way.
Really conflicting feelings but it'll be good to have him home.
~~~~~
This day is bittersweet because I really just want to be with Sean. I'm sadness today.
Missing this guy.
~~~~~
I'm super tired.  I could sleep for a week.
Today I want to:
get through work
come home and take  a nap
clean my house. Yep. that makes me happy.
go for a run.
eat something yummy.  Some delicious kind of Mexican food.  Yes.
And in there I'll include drugs because…Allergies.
So in honor of my birthday I'm posting my favorite motivation which I post too often.
 Run on and enjoy every minute of your gift….