Somebody asked me this morning.. "how am I supposed to know what you're up to if you don't post?"
Totally true. I have been LIST MAKING.
so.many.lists.
We're already FULLY into the planning.  MT leave on THURSDAY
I cannot tell you how crazy the lists I have are.
Could everyone please hold their breath??  And if you pray, that would be most excellent. thankyouverymuch.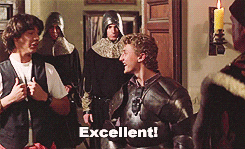 ~~~~~
I leave two days later holy cow. Miss Andrea has all of our days planned and now I want to marry her.  She's a planner! How awesome it is to go on vacation with someone and they already know "what's the plan".  Sean and I always struggle with ~what should we do?~
Too many decisions I think.  Trying to fit it all in.
~~~~~
I ran to Colorado Springs to get my hair done and it became an all day 8 hour event.  So.painful.
Traffic was not my friend.
Anna did my hair and she colored it with a new gluten free dye from Redken to see if the crazy itching I always experience would be gone…with the gluten, right?
I would say 95% of the itching was gone. That's pretty awesome right there. What WASN'T awesome was the weird-ass color it turned out.  Kind of a lighter brown with reddish orange undertones.  It was not pretty.  We immediately decided to recolor it with the regular non gluten dye.  So…tack on another 45 minutes there.
This day was nuts.
They brought the boy over to hang with us…
Then I forced the other boys to stand still and smile. They were thrilled.
Next in line…Shaughnessy and Adam.  This could take awhile.
The boy spent the night and before we knew it…he got a fever and was sick.as.can.be.
Poor little.  I feel SO BAD when he's sick.
He's better today and got an "all clear" from the doctor.  Random illness.
~~~~~
Today more last minute shopping, more last minute listing and a good run at the end of the evening to shake off the tired and the stress.
~~~~~
I'm going to do a Celiac update and a racing update in the next couple of days.
Meanwhile…here's my motivation.  🙂
Run on Friends. .. and remember to leave it all at home.