It's the weekend and I figured I'd do another sweet list. Because it's been a difficult month for us and really…the world, right?  but there's been a lot of joy, too. Might as well highlight that!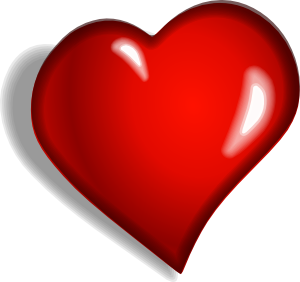 1. I am completely caught up at work and have even started the backlog of 2013.  This made my boss very happy when she called me on Friday to say, "I got an email that you're locked out. Why are you still here an hour and a half after work?".  Because my sweet kids each thought the other got me.  Nope…I wasn't mad. Just really tired.  And I met a lovely woman on the bus home.
2.  I spent a great evening out with Miss Andrea, her sweet daughter Tori and her friend Emily and of course my MT and his girlfriend Morgan. It was fun to all sit and chat.  We popped over to TJMaxx and we just basically relaxed.  Also…I love PFChangs.  And our waitress was amazing.
3. I bought new shoes.  I am working on an injury but I'm doing my best to work it out.  One of those was a big step for me…stepping out of my comfort zone and moving away from Brooks.  I bought New Balance and they are pretty.  New running shoes are a splurge for me. It was a big deal. I don't usually do that. But I've been saving my paycheck so I figured I'd go for it.
The plus side of this is they are cheaper than my usual running shoe fave so hopefully they feel happy. Time will tell.
4.  My work has little candy dishes at every station. I know, it's hell.  I am a fan of the little individual Starburst that comes with two in a pkg.  But I won't eat the yellows or oranges. So they'll just get dropped back in…hey…they're still wrapped. This week…every single pkg I opened was two reds. Good Lord, I should've played the lottery. Now…it was probably a bum package. Nevertheless, I'll take it. Best bum package ever.
5.  When friends come out of the woodwork just to say hey…after you have a bad week.  People really can be awesome.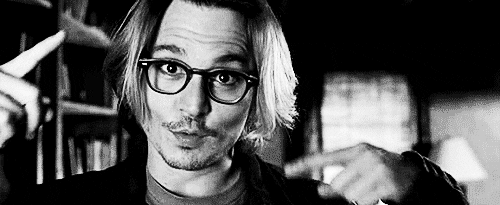 I'm certain he's telling me "I love you" in this. I know you think he's saying I'm crazy but hey…
don't crush the dream.
6.  Oprah's Super Soul Sunday.  It's good for the soul.
7. Anne Lamott.  I like her page on FB and her posts hit you just right.
8.  Hangin' with MT. 
9.  Yoga
10.  Today it's only 81*. It's the small things, Folks.  And yes…you can always count on there to be a weather update on my Sweet List. I don't know why. Runners are supremely in tune to the weather.
11.  It feels really good to be stepping up my training. Even though I'm currently stuck.  I'm stuck and stepping it up. You get it. I know you do.
12.  Find The Daily Love on Twitter.  I think, sometimes, it's just what we need.
13.  MT dropped me off at work and asked if I wanted those packages mailed…um…yes please.  Okay, he says.  I need to pick up your dry cleaning anyway (I send in a super delicate blouse and some dress pants that want to make me drink for ironing them).  I just looked at him and said, "you are definitely..my favorite child."
~~~~~
I am not adding politics to this blog but I am going to say this…
The children. Ever the children.  In the Holy Land.  In Ukraine.  The undocumented immigrants.
My thoughts and prayers are constant.  They are innocent.
~~~~~
Peace be with you.
Run on.  And find your peace.