Today, let's talk instead…about yoga.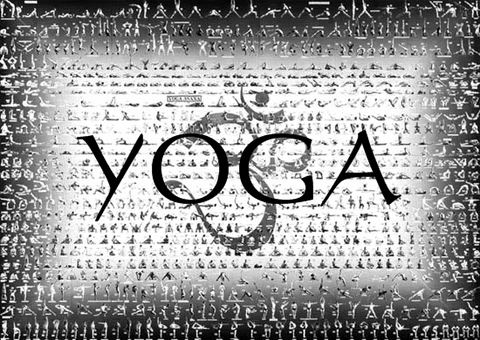 I'm not a fan of team sports.  I tend to be terrible at them.
Oh my gosh we can't even disguss classes that require fast music movement and keeping up with the masses. No…my head is always a step behind.
Running, of course, has my heart.
But it's really really important to cross train. 
I love hiking.  I could do it all day long. I love it.  I don't get nearly enough chances to do it, but it's so amazing, the challenge and the reward. Win win!
Unfortunately, I just can't walk out my front door and go hiking.  Much as I'd love to. And realistically, I need more work than that. Not just as a runner (oh man, runners need the work) but me in particular.  My muscles are tight. Always.  So I need something that shakes things loose.
Yoga was the answer.
So the other day I attend a normal yoga class.  I'm not an expert. I stick to the beginning classes because my brain doesn't remember everything anyway.  And I totally have to pay attention, even after I've been so many times.
But still, the room is so blessed quiet, dark with music streaming in the background.  And as she tells us in a smooth voice what move to go to next, she reminds us:
leave the darkness behind us.
This is our time
those guilts and mistakes we're wearing are over and we need to breathe them out. 
I could lie there in the dark and just listen to her talk.  Right there. That's worth it.
Going to yoga is as much a spiritual experience as it is a physical exercise. 
I don't always love it.  Yoga purists can't seem to understand my need to leave before the class is over. That happens sometimes. ~note: I'm always respectful, I stay in the back of the classroom,  I always talk to the instructor at the beginning of class and I never disrupt as I leave.
Or that I just don't feel the need to challenge myself to get into  pretzel poses, I'm there for some good leg work. I need a leg man. Ha. Sorry. I digress.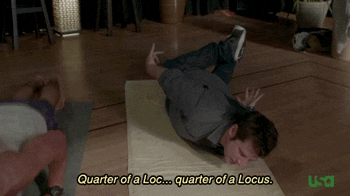 But I go into it knowing what I need and I know there are people who are running purists and they don't agree with everything everyone does either.  Really, it's my private world, no one else's.  So what I need to do,  I do for me.
Not getting everything out of yoga that you get, maybe that's what I'm supposed to get.  I have full confidence in my ability, less in my interest. If it interests me…I'll go there.
I just tell myself those people that get worked up, or even just give me the side eye because I don't do it the way they all want me to…maybe they need a good yoga class.  I know a great instructor.
Run on…and remember~ you run, you yoga, you do everything for you.