Shaughnessy and I ran the Louisville Trail Half Marathon on Sunday.
I signed up the morning of and met Shaughnessy there.  It was early. It was cold.
It was insane trying to get registered and eventually they decided to start five minutes late so they could get everyone registered and through the restroom lines.  We didn't make it. We had to just run without the restroom.  We stopped at the first mile to use the restroom there (and yes, we needed to).  This held us up for like…SIX MINUTES.  Sad day.
We both had our headphones and the trail was not really advertised as much of a trail.  It was mostly pea gravel which is pretty basic and not much work at all.  So we ran with each other and spoke occasionally but really just tried to run and have a good time.
It was SO BEAUTIFUL.  It was like…Colorado at it's finest.
It turned out to be a bit more than that what with single track trails that were barely single track and some down slopes of rock and tree limbs.
Mostly though…pretty simple trail.
We had a great time running together and we ran really well considering we kept trying hold back so I could be doing a long slow run instead of a race.  Hence…inconsistent splits.  We were aiming for 11:30 splits. Ha. Not.so.much.
It's a little blurry…try squinting.
On the last mile, Shaughnessy took off.  She had lots left in her so she gave it.  She finished a full minute ahead of me so that last mile was like…9:29 or something.
Our chip times were:
Tess:  2:25:33
Shaughnessy: 2:24:44
And I'd like to announce…I've found a race where the finish line is NOT uphill. I didn't know these even freaking existed.  Does it make up for the 13 miles before? Probably not but hey…use what you got.
~~~~~
Downsides:
10k, 5k, and half marathon…all ran simultaneously.  Through a maze of trails that turned and crossed and twisted.  And the markers were not distinct…and the bibs were crossed over because they didn't have anymore 10k race bibs.
It was confusing.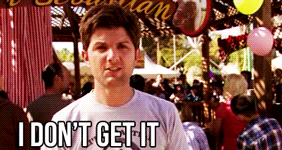 We ran, we finished, we would run together again. Not necessarily this race.
I do still need an ACTUAL review but this was a short version of our Sunday fun.
~~~~~
Sean, Alex and I all headed to the gym tonight to get my strength training on and…
it's Columbus Day.
Military base gym…closed.
~~~~~
I don't usually take a motivational poster from a site that just used it that day but this was so good I'm breaking my rule:
Run on…you'll be surprised at what you find.