I'm SO sorry this took so long.  I've been traveling and such and it just didn't come through until finally this morning.
I wanted to keep this as short as possible but I keep thinking of more more more info!  So my intentions were good.  Sorry for the book!
Sunday Michelle and I ran the New York City Marathon after months of planning, running and fundraising.
We were disheartened by the news the weather was going to be 47* for the HIGH (great weather btw..no sarcasm) but 20mph headwinds for the first 20 miles and gusts up to 30mph.
We all started preparing.
The expo was filled with people buying NYC Marathon souvenir clothing and also jackets, gloves, hats, etc.  We were really expecting cold.
The morning of:
A very little backstory.  I can't have just anything to eat, with the Celiac, right? So I had a banana, some Kind bars and some gluten free instant oatmeal.  I ate the banana and took the Oatmeal to the bar/cafe downstairs and asked for a cup of hot water.  When I got the cup I asked if he had any plastic spoons. He said, "I'm sorry, no. But if a REAL spoon were to disappear I totally wouldn't notice…not looking, I'm not seeing anything".  Yep.  I stole a spoon. It was pretty awesome and I still have it.  #kindpeople
We got it and in the worst way.  It was brutal windy and cold weather.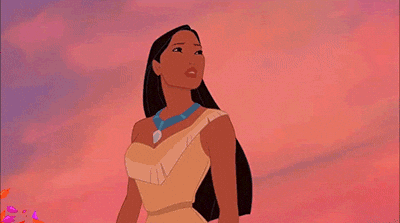 And NOBODY looked like that. ha.
People bundled in pajamas, sweatshirts, plastic bags, sweats, oh man I can't tell you all the crazy stuff people wore.  And just before the start…most of them shed it all.
I cannot describe the mounds and mounds and MOUNDS of clothing discarded at the starting line.  It was unending.  It continued for the majority of the marathon, diminishing as we went but still the most clothing drop I've ever seen.


They were passing out orange and pink Dunkin Donuts hats and I wanted one. I KNOW>  It's TOTALLY not me.  But I did. So guess what?  Picked one up in the first mile and wore it the whole way.  You can imagine what my race photos will look like!  It's okay.  My race pictures are always bad.  This is at least entertaining.

The bridges were the worst. SO windy and uphill.  I read somewhere the winds gusted up to 40mph.  The beginning, the Verrazano-Narrows bridge, was so incredibly windy I was surprised people didn't fall over.  Somehow, though, it didn't really bother me.  I powered through it and up over the bridge.

This is the first marathon I felt strong the whole way.
That's not to say I didn't feel it in the later miles but I never hit a wall.  I hit a "oh yeah…these miles suck.  Power through and you'll get past it" moment but otherwise, nope.  Felt great.


She was not smiling like this at the end…

story of our life 🙂


the finish!

Pre poncho but grateful for the foil wraps…
This is Michelle's first marathon and she rocked the time.  She definitely started to feel it about mile 20 but still powered through. We were pretty on target for a good sub-5 hour finish before that but as anyone knows the race is won and lost in the last six point two.
*In reading the recaps of the elites, this is also where they seemed to struggle the most so she came by that honestly and I'm really impressed she kept going as well as she did. Though I will say, she was not feeling the love for me at all and I stopped asking "how are you doing?" when I got the murderous look back. LOL
So I was prepared and not surprised to find we had issues that late in the game.  It slowed us down but we were just over 5 hours for a finish time of five hours seven minutes.
I'll do a quick recap of what I personally thought of the race. Michelle may say different.
happy parts:
absolutely the amazing crowd support. I can't say enough. I just can't. THOUSANDS had our backs with screaming and high fives and "welcome to Brooklyn!" and on and on.  So uplifting.  I'm not usually a crowd person but I loved it.
The Volunteers. Oh man.  They had to wear ponchos to keep from getting soaked. I'm certain they all went home soaked from Gatorade and water.  #socold #goodpeople
Water/Gatorade stops at every mile
The miles went really fast.  Before we knew it a mile would be gone and we'd say "didn't we just pass one?" It was very easy to run the mile you were in and not go ahead in your mind.
Besides the wind,  the sun came out, the buildings weren't as enclosing and it was really a beautiful day to run.
I was super cold at the end (the sun was dropping and so was the temp) so my option for no bag/poncho instead was pretty brilliant. That sucker is awesome.
For how many people there were, it was incredibly organized.
Security was great.  Dogs for sniffing out the scary stuff.  Metal detectors.  Police everywhere.
The race really felt like they thought of all the small things.  Besides the foil blankets, they had people there with tape to tape the foil blankets around you like a shawl.  #itsthelittlethings
 Kind of a bummer:
the wind, for sure the wind.
It was really hard to walk past the porta potty section at the beginning before the race started.  The trash, the toilet paper, the clothes, the Vaseline, just general disgustingness.  It was painful to walk past and through.
As great as the volunteers were, it was rough to see the cups cups cups cups. So many cups.
At the end of the race we were funneled through the chutes and separated. Those who got ponchos and those who checked a bag. The sun was setting and it was seriously getting cold.  The chutes went on and on.  No joke. For like…a mile. It was never ending and absolutely the worst part.  Since it's New York, we then had to get our way back to the hotel and I didn't see a cab anywhere so…more walking.  Pretty sure we did an ultra that day.
because I ran for a charity, I got double emails.  I think I got an email a day from the marathon and the charity.  So many emails.  Ridiculous.  I stopped reading them.  I would do a search if I needed information but who has time to read that many emails?  Just from the marathon was way too many.
I loved this race. The course, the people, everything.  It was incredible and I would so run it again.  We came very close to coming in under five hours and let me tell you, it was totally possible.  With a little more training we could easily shave the time off.
I did get a PR of four minutes but I really didn't care about that.  For me it was under five if we felt up to it, otherwise, enjoy the run. Your first should be all about the finish and not about the time. Enjoy the feeling.
What an experience.
I don't have any photos from the route.  Michelle has them all. She's sending them to me this afternoon so I'll shoot them to you when I get them.
A marathon may seem like it's not that hard but really the work is at the end when you question whether or not you can push through.  It's a great feeling to know you can.
Thanks to everyone for ALL YOUR SUPPORT!  I know that comes from Michelle, too.  We couldn't have gotten there without everyone's love and support, financial and otherwise!
I have fought the good fight, I have finished the race, I have kept the faith. 
~2 Timothy 4:7