>warning: full on sarcasm ahead<
So I'm at work…finishing up for the night and preparing my clocking out experience (this is definitely an experience because the company that does it for us somehow has figured out how to torment my life via my computer).  This is not the point.
The point is, I'm staring at my computer, concentrating on what dark magic might be required to get the little man inside my computer to allow this to go through when
BAM!!!
I got WHACKED in the EYE with a RUBBERBAND!….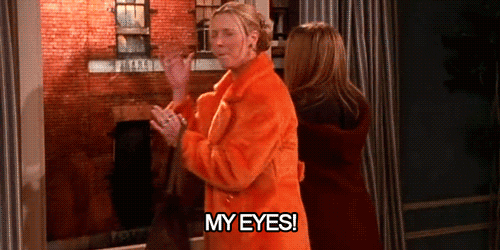 It was really quite traumatizing.  
We use a lot of rubberbands so flinging them is sport for some of my co workers who are apparently still 9.5 years old. 😉
I don't curse. UNLESS…I hit my head (this happens often. I have zero control of this appendage) or I get hurt in a sudden incident.
Such as a rubberband flinging at my eye.
Yep. I said S#%T!! very loud.
My co worker, She who has Mermaid Hair that makes Ocean Sounds …
(otherwise known as) , came running over under the pretense of caring ::whatever:: and declared it wasn't, in fact, a rubberband.
But it was a BINDER CLIP.
Who the hell randomly flings BINDER CLIPS at people??
Really.  It boggles the mind.
Now I look like this: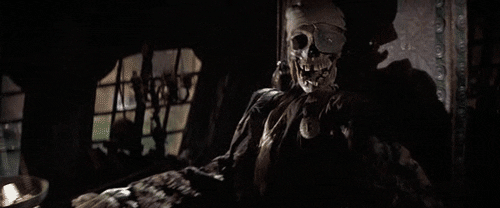 Maybe a little younger. But definitely damaged. DAMAGED.
Good thing I love her.  Because I was immediately able to forgive. 😉  >please say in mean girls tone<
I only hope I can somehow find the strength in myself to get past this tragedy and move on, despite the circumstances.
~~~~~
Who doesn't love the Clydesdales??
In my world you didn't hear "what are Clydesdales?"
Yeah, it was Budweiser but really it was all about those beautiful horses.
It was on the news yesterday they are sending the horses away and not featuring them this holiday season.
I can't imagine why they would think this was a good idea.  I don't even DRINK and I know this is a bad idea.
Budweiser's commercials that feature these strong beautiful horses are my all time favorites.
My kid didn't even know what they were. CRAZY
After I showed him he said, "Oh. The horses?"
Yes. But they are so much more than that.  LOVE THEM>
We watched a commercial together and as he walked away he said, " 'Merica".  
Yep.  That's how they make you feel.
They will feature them for the Superbowl but they are now aiming for a younger, hipper audience.
Whatever. Still sad.
~~~~~
I did some yoga yesterday morning and then spent the evening trying to plan a gym workout.
Pretty successful there.
Not.
~~~~~
I also made a crockpot Jambalaya for dinner.
Pretty successful there.
Not.
~~~~~
Maybe I'll stick to what I know.
Planning a run today.  And some yoga.
I have some killer achilles happening.
~~~~~
Run on… you'll feel better.