Even though I have NO TIME.
No time.
Just sayin'.
~~~~~
Can I tell you…let's have an honest talk. Can we keep this…you know…between us? I don't want to be judged. HA so too late for that.
I cannot get on board the ugly sweater Christmas train.
Wow. I cannot stand those ugly sweaters.
I have NOT got a FUN bone in my body.
Except that I love to travel EVERYWHERE>especially on three hours notice.
I think cupcakes/cakes/cookies and sugar in general should be a food group…for breakfast.
I love the idea of pie at 3am
Or going to breakfast at midnight.
And oh my gosh could I please have a Harry Potter marathon every three months? I never ever tire of it.
I could go on but I don't want to overwhelm you with my fantasticness. *itsaword*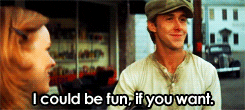 Yes please.
~~~~~
Speaking of Yes Please … I am highly recommending this book. Amy Poehler. Good Lord she's funny.  I am listening to it on audio and let me tell you it's the best way to "read" the book. It's hilarious. She's actually the one reading it along with numerous celebrities that join her for cameo appearances.
Also, I want to buy it in print because I want to underline half of it.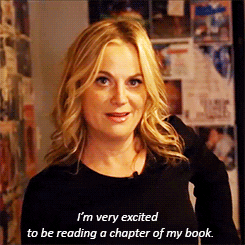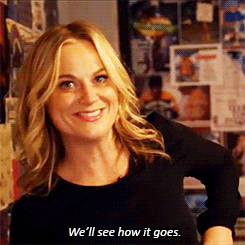 ~~~~~
I went to the dentist the other day and it's official.
I'm old.  I know you're all thinking ~hey genius..you just now figured that out?~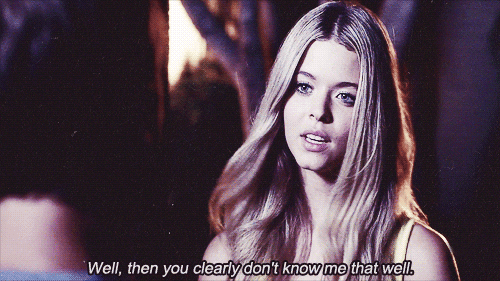 Shutup. I live in denial.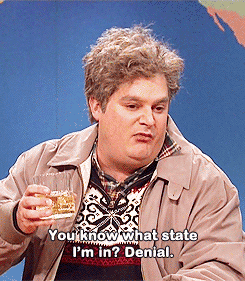 I had to have X-Rays and they didn't ask if I could be pregnant.
What's sad is that I noticed right away. I don't usually care about my age being an issue but my red flag flew right away on that one.
It's okay, I'm not really freaked out.  I'm fully aware of my age.
I always assume that it's  like every single place of business asking for your ID to drink.
I am not flattered.  I do not think I'm a supermodel. And I know I don't look twenty-one.  Your friends inevitably have to cheer because you were carded!  You look SO HOT.
No.  Sorry. No.
The business is saving their ass and carding everyone under 80 years old so you COULD be flattered that you don't look 80.
Or you could be realistic.
Why ask if you look fat in something?  Surely you know.  I do.  I am fully aware if something is not…right on me.
~~~~~
And here you have a post that is neither of what I promised earlier. So helpful, right?
I'm working on it! You guys are demanding. Sheesh.
Meanwhile…
some motivation for you…
Yes, thank you.
~~~~~
Gotta run…