You have to appreciate a good love story. And this one is great in it's simplicity.
Love The Office.
~~~~
 Sean and I were talking tonight about fulfillment.  Things that would give you a sense of achievement. They range, for me, from a simple task to Mount Everest. Yes, Seriously.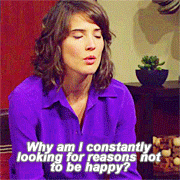 I want to climb Mt Everest.
I want to go to college
I want to do a pullup.  If I can do one, I'd like to do ten but hey…we're not going to be greedy now.
I want to be that person that has dinner on the table every night…whether you eat it or not, I did my job.
I want to get all the tasks done so I don't feel guilty if I see you putting laundry in.
I want to be able to do the splits.

I want

to see more of the world. THAT list is way too long.
I want to watch all the classic movies.
I want to watch all the award winning television shows that I've just been too busy or blind to see.
There's no time to read every book I want to read. But

I want that

.
I want to run an ultramarathon (shout out to you, Michelle!)
I  want to get in such good shape I no longer question what I'm not doing that I could or should be to get in better shape.

I want

to dance. A lot.  And learn the proper way to do it.

I want

to sing.
I want to go on a mission trip.
I want to volunteer.  Somewhere that I'm actually needed.
I want my blog to be just popular enough that I can feel justified in my insanity but not so popular that people are internet mean.  I would like the Goldilocks of blogs. Yes, Please.
I want to write a book. Hm…doesn't everybody?
years ago I told Alex I would run 13 marathons. I don't know if I'm going to but I want to try. Just finished #5 with NY
I want to run an international marathon
I want to run on the Great Wall of China…the marathon is pretty killer so maybe the 10k!  LOL
I want to remember each friend and why I love them and send them notes and packages to pass on the love
I want to finish my scrapbooks
I want to finish the projects I started and never seem to have time
I want everyone in my family to be happy and fulfilled.
I ask a lot…
I know this is a realistic/out of my mind list. But it took me about a minute and a half to type up so it's really just all the things I want in life.
Note: This is a partial list.  I can't finish it right now but I'll be thinking about it.
~~~~~
Run on…