Christmas SNUCK UP ON YOU.
Yep. It's here.  It's a mere six days away. Six days. Do you know what that means?
It means you probably can't get anything shipped…unless you prime it.
And don't we love Amazon prime?
Though I have to admit I feel SO bad for Amazon employees. I figure they are all looking like this right now: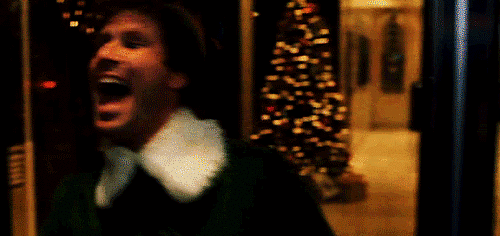 ~~~~~
Today I'm going to say I'm thankful. I know, it's Friday, Whatever.
I'm SO thankful we have a new roof and gutters.
Truth be told it's the gutters. Ours were so bad and have been leaking (even though they've been replaced) for at least a year or two.  It's so nice to not have to worry about someone slipping on my porch from the ice!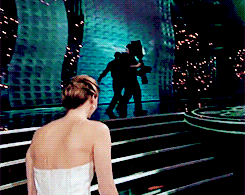 ~~~~~
It's Friday. My last day of my week at my office across town and I'm so bummed. I've had such a good time.
I mean, I'm exhausted…
But it's so fun and I am loving my work crew. And I'm learning so much…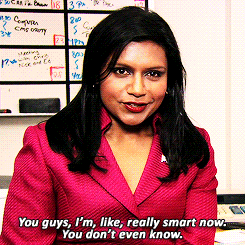 I know…I used this one before. But I like it so much! Expect to see it again…
I look SO awesome with these dark circles under my eyes I've come up with the perfect disguise.
ha! I just kissed my husband goodbye and told him to have a good week. Genius.
~~~~
I'm going to the gym tonight come hell or HIGH WATER.
That actually could happen but I hope I make it to the gym.
Gotta run…