I don't have any freaking idea what I'm doing.
I love to write so I decided to blog.
But I don't know what a widget is (I don't care how many times you try to explain it).
I don't know what SEO is. I don't comment on 25 different blogs to get people to read me. I do comment on two or three and it's because I totally want to give input.  I would love comments to just have a "like" button!!  Sometimes people are just so good with a comment..funny, smart, spot on…I just want to like it.
Thank you Facebook for changing our lives.
Every once in a while I pop onto a blog that is teaching me to be a better blogger.
More from your Blog is a great little blog that teaches you so much…if you have a clue what he's talking about.
I am just truly technologically ignorant when it comes to this.
So I write. And I post. And I accept that this is a good place to be.
~~~~~
I found the greatest water bottle EVER.
It's a Copco and I found it at the base exchange but you can buy them so many different places. I just told the someone (Sean? My  brain stopped working years ago) the other day that I just wanted a water bottle that LOOKS like a water bottle. They are so much more comfortable to use! And voila! God answered my prayers.
I found the one I bought on Amazon and it's an outrageous price but if you get another color it's very reasonable.
I have no explanation.
~~~~~
I have given up running.
Yes. That's sarcasm. Or…a really really bad dream.
I just made a choice about what's going to save my sanity right now and running was ditched at the altar.
It's only a few more days. If I don't have time, I'm not going to stress about it.  I feel much better.
Except for the migraine which is threatening to kill me…LOL But otherwise…I'm able to take a deep breath.
House is clean
Shopping is getting done
Dinner groceries for Christmas day is purchased.
I just have to finish shopping. No big deal.
Sigh.
Next year I vow to be ready. READY.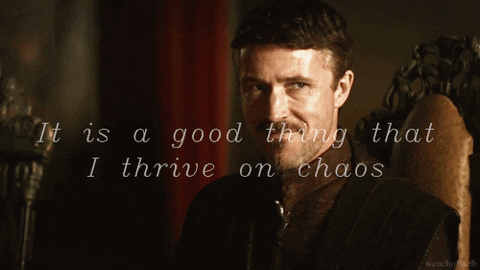 ~~~~~
I bought Christmas cards. I chose photos, ordered them at midnight on Walgreens, and zipped on by to pick them up.
The picture I chose of Shaughnessy and Adam came out way too dark. I was so sad…frustrated…mad…I threw them away.
It's possible I overreacted but I so wouldn't have been happy if I sent them out.
Note to self:  have photos taken.
I tried to post photos here and my blog is not allowing it today for some reason so I'll try again later.
~~~~~
meanwhile have a GREAT holiday Monday 🙂
 Run on…