Neither snow nor rain nor heat nor gloom of night shall keep me from my neurologists appt that I freaking waited for since September I think.  Good Lord that was a long wait.
And it was cold…
A high of 7* today.
Snow snow snow this morning and since yesterday at least…I lost track. Roads were awful.
I actually told him I waited since September and he said, "oh! That's not too bad at all!"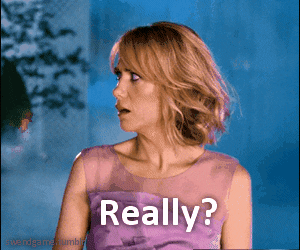 holy smokes. If that's normal, what's bad?
My appt was at 9:40.  If you've ever been to a specialist, you know that 9:40 really means 10am is your appointment. 9:40 is the time you have to be there to do your paperwork and check in. Except the person that set me up three months ago did it the wrong way and so when I got there five minutes late today (I got lost and the roads were awful) I was actually five minutes late and they were having a  panic attack because holy cow nobody EVER misses an appointment with Dr Fabulous.
So I was rushed in while I was still taking my gloves off.
I had my whole appt with my hat on.
It was amusing. I was amused. He probably thought…she forgot to take her hat off. She's elderly. Poor dear. 😉
~~~~~
He was SO nice. Asked my entire history which I had already filled out completely prior to my visit and brought in.  Why do they make me write it down if they're just going to ask me?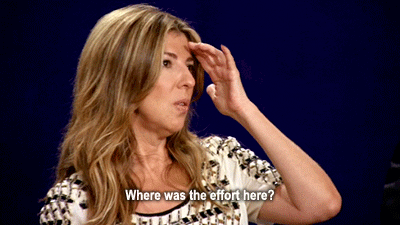 Then I asked HIM a few questions.
I told him I've heard time and again that I'll be totally cured as soon as I go through menopause.  I gave him all the anecdotal evidence and such and then I said….I don't think this is true. I've only gotten worse as I've gotten older and I've had these headaches as long as I can remember so...what do you think?
He said it's possible but he doesn't think so either. He said the brain is sort of trained at this point to have the migraines. He diagnosed me with Chronic Migraines (again. I've had that diagnosis before) and said let's fix me.
let the Snoopy dancing commence…
He quizzed me extensively and then said I was a perfect textbook candidate for Botox. 
Yes Folks.
I'm getting Botox for my migraines. This is NOT Botox for cosmetic purposes. I just want that to be clear clear clear.
This is    
 to help me not have a migraine nearly every day.  It's kind of exciting in a ~too much to hope for~ kind of way.  Also, I'm so used to this way of living, I don't know any other way.  So weird. So I'm not getting TOO excited. Just a little happy.  And taking it in slowly. I mean, anything could happen AND it may not work for me, I could have side effects, etc. I just can't get too excited about it. But for now, I'm allowing a little dancing.
You may dance. 
Pending insurance approval, I have an appointment on February 9th.
I'll be getting THIRTY SHOTS….in my head and neck…how crazy is that.  The nurse said he's very fast and it only takes him about twenty minutes. I told her to tell him to feel free to take his time. Yikes.
You're welcome to ask questions. I know I have some and I did a LOT of research.
My cold is at the tail end, I'm so hoping to get to run tomorrow. I'm feeling like mush. 🙁
(p.s. I think I just used this motivation poster, but I really feel it right now!)
~~~~~
Love the run…run on…