So this morning, come hell or high water? (haha…small plumbing joke…the plumber was just here doing some extra fixing for us. We now love him and I'm pretty sure he goes on our Christmas card list…of which none went out this year. Giant fail ) I'm going to yoga. 
I always imagine this is how I'll feel at yoga.  Somehow…no. It doesn't happen. But I keep going…
It's 11:45am and class starts at 12:15 so…seriously…something will have to happen to keep me from it.
Whatever we all have, between the four of us, we have or have had the following symptoms:
migraines (hey…guess who that was? yeah yeah)
sinus headaches-Sean/me
sinus freaking everything…Sean/me
congestion-Sean/Alex/me
runny nose…like really. how much could POSSIBLY COME OUT OF THIS NOSE-Alex/me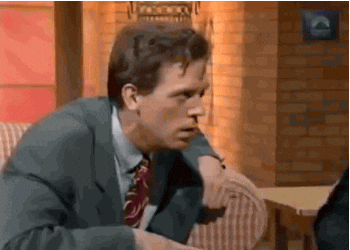 eyeballs hurt-Sean/me
throwing up-Montana
fever-Alex/Montana (Sean got warm one day but I don't think it was a big deal, just a little warm)
body aches -Alex/Montana
chest congestion-Sean/Alex/me/still waiting to see if it's MT
coughing…SO MUCH COUGHING-mostly by Sean/Alex/little by me
This is the weirdest weirdest mix of illnesses ever
We're pretty sure there were at least two viruses in our house, maybe three.  We all managed to get pieces and parts of at least one…some of us all three.  That would be Alex. Poor guy.
We are SO ready to be healthy here.
I'm sure that was the most fascinating list of all time for you to read. Thanks for sticking around as I relive the last two weeks of our lives. We are tired.
~~~~~
Today I can't take it one second more and my poor tired body must move farther than to the car to go to work.
I'm going to yoga and I may not last longer than 30 minutes (you guys may remember I don't really last long at yoga) but I'm giving it my best shot.
I lost my home CD of yoga (look, it wasn't a quality yoga or anything but it always gave me an awesome stretch) in the great carpet installation of 2014.
I may have lost a kid then, too.  We haven't seen MT for months.
Lord that was work.
Note to self:  Order a new one so the old one will immediately show up.
~~~~~
This morning I was so feeling the baking bug.  I decided to make my friend Nancy's Breakfast Cake. (Full disclosure, I have no idea where she got it so someone else may have/probably/who knows who actually owns this recipe and if you know please let me know so I can give proper credit but for now…my credit goes to Miss Nancy who I love. 🙂 )
this recipe is not gluten free:  I did not eat it and I wore gloves to make it.  But it makes my boys happy.
It's one of my favorite recipes because I've never wanted to make it where I didn't have all the ingredients on hand. Does anyone else have that problem?  You know, the recipe that calls for three eggs from a Bald Eagle … fresh.
When I do it, it isn't nearly as pretty as when Miss Nancy does it, so don't judge me. But when it comes out…it's still pretty. Here is the before.
This is my grandmother's pan…many a meal/dessert was made in this.  Now my mother will probably read this and tell me "that wasn't your grandmother's pan…why did you think that?" I don't know…just what my memory says…I'm goin' with it.
Here is the recipe…It seems labor intensive but it's really easy and super unbelievably delicious. Thanks again to Miss Nancy, in parentheses we have the way to make it a little less high calorie.
Breakfast Cake
1 c. butter (1/2 c. margarine, 1/2 c. applesauce)
1 1/2 c. sugar
2 eggs (2 egg whites, 1 whole egg)
1 c. sour cream (lite sour cream)
1/2 tsp vanilla
2 c. flour
1 tsp. baking powder
1/8 tsp. salt
 Filling:
2/3 c. flour
1 c. packed brown sugar
4 TBSP melted butter (lite margarine)
2 tsp cinnamon
preheat oven to 350. Grease 9×13 inch pan
IN a large bowl, cream together butter and sugar until light and fluffy. Beat in eggs one at a time. Add sour cream and vanilla. Mix in 2 cups flour, baking powder and salt. Spread 1/2 batter into pan.
Prepare the filling in medium bowl. Sprinkle half of it onto cake batter. Spread second half of batter over the filling and top with remaining filling.
Bake for 35-40 minutes or until a toothpick inserted near the center comes out clean.
Here is the finished product…I know…SHOCKINGLY different…
Just remember….so freaking delicious.  It's not dry at all, the sour cream makes this cake. And it's all cinnamony. Yum.
~~~~~
 Run on and be strong today…