Happy birthday to my best friend and my favorite person in the world to spend time with.
Um…yes, that would be Sean. Really? You had to ask? The only person who will totally sit for 12 straight hours and watch NYPD Blue episodes with me and not laugh at me when I cry because…damn…  Dennis Franz is amazing.  Sean and I spent all of yesterday taking Christmas stuff down and stopping periodically to watch a great episode that required our FULL attention rather than just half of it.  When the marathon ended…tragically…I let out a little cry of dismay. He chuckled and said, "I think maybe it's for the best…"
In other words…we may be addicted!
Whatever, I'm totally okay with that. 
also, it was so funny when he said that I completely flashed to Joey and Chandler and their absolute JOY at finding…
Free Porn!  
Free Porn!! (in unison)
Now…ideally I would totally have a Friends Gif for this. But …do you really want to Google "free porn"?
Nope, me either.
Nevertheless, that was a damn fine episode and Sean and I enjoyed our marathon immensely.
For your viewing pleasure…random dancing. 
It's a new year and I don't plan.
So many bloggers are writing and planning and resoluting.  (it's a word)
Lists (of which I am so fond), organization, and of course intentions to stretch the full 365 are at every turn of your proverbial internet page.
I don't do that.
I think Sean and I learned a long time ago there can be great years and bad years but the majority are complete mixes of joy and sad, party and flood, vacation and stress.
So to plan accordingly…
I spend New Years thanking God.  I have blessings. And praying for continued blessings,  strength and grace through everything they must face, be it wonderful or troubling.
This is especially true as this year we were all horribly sick on New Years Day and we spent Midnight stretched out on the stairs/hallway and office giving moral support to MT who was throwing up, the last to catch "the bug from hell" ~it caught him extra hard.  I know, I mentioned it before but figured it went with the post which was…what do YOU write about on New Years? I'm not writing resolutions.
I cannot judge my year by that day.  Fevers, sleeping sleeping sleeping, Kleenex. oh my gosh why didn't I buy stock in Kleenex?  Really, the amount I've purchased in the last three weeks would frighten your mother. I know this because I am old enough to be your mother and I'm frightened every time I think about it.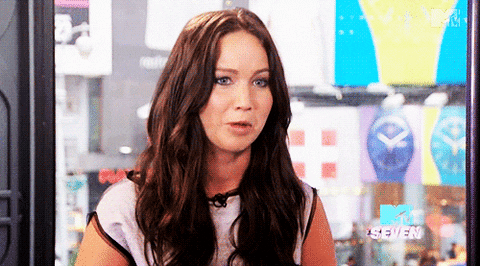 ~~~~~
I do think about things I want to get done that year, what I completely failed at doing the previous year (yep, I'm one of THOSE people, sorry Folks) and then I forge ahead and try again.  As long as I give up I figure I haven't completely failed. I also did really good at a few things and I'm a naturally positive person, unless I'm irritated with someone who has done something really…really..like no joke REALLY dumb, then I may let the word idiot fly out of my mouth.  It has never happened while driving. Nevertheless I'm going to work on that because Sean doesn't ever call people an idiot AND he recycles EVERYTHING.
Ugh. I hate old food.  Rinsing cans and jars of peanut butter makes me super nauseated.
I get it.  I should grow up and do it. For the record I recycle LOTS of other stuff… ::savingface::
I don't have to like it.
~~~~~
Run on…and believe in yourself.