Time for some January Sweetness.  January is usually a time of great joy for me.
Sean, MT, Miss Andrea and my nephew, Fletcher, were all born in January.  It's a good month.
1.  Yoga in the morning. Even though it's only for ten minutes, I feel a little better after and it's all about baby steps.
2.  I made gluten free banana bread this week and snacked on it for breakfast every day for four days.  Sometimes with cream cheese frosting (don't tell)… full disclosure it was a mix. But it was a great mix.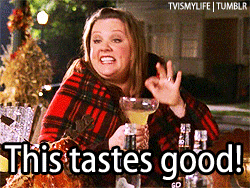 3.  It's Sean's birthday week. I like him. I mean mostly. He's so weird. ::shakeshead::
4. wireless headphones. MT bought them for me for Christmas and damn if I haven't had a chance to try them yet but I SO WANT TO.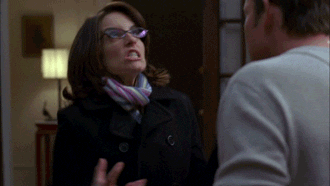 5. Escaped to visit with Miss Anna… #besthairdresserever
FB page Anna Loze – Hair Stylist and Color Specialist
She gave me a super short super cute hair cut which I do not have photographic evidence of. But I will as soon as I have a chance. Sorry.  Meanwhile…she's pretty adorable and hello…hers are natural curls. Ugh.  Can you believe that?  #superjealous (you should see her DARLING little girls SAME  CURLS. I could die they are so cute)
6.  I bought the cat a new scratching post and cat nip and holy smokes he's on cat crack. Yikes. I feel a tad guilty but at least he's not scratching anything else. And it's pretty entertaining…
7.  After Sean's accident last week, the insurance company called to say the transmission issue was "pre-existing". This was very high dollar and we got very depressed and immediately began praying far more than usual. I'm sure God noticed our sudden giant increase in daily prayers. At the end of the day…they called to say we could pick up the car. The incredibly horrible transmission problem that was "pre-existing" was in fact…a fuse.
God does answer prayers. And sometimes he says yes.  #thankyouthankyou
8.  It's a little strange but…Mucinex DM.  It's saving me currently.  It definitely belongs on the Sweet list.  I wouldn't be anywhere this functional without it.
#betterlivingthroughpharmaceuticals
9. My Botox appointment.  That is beyond cool.  I realize most people will see it as strange but I see it as possibly life changing. I said before I'm not putting all my hopes on it but if it does work, holy smokes. What a difference in my world.
10.  We got to see theboy. Even if he was practically asleep for most of the time he was here. He was sweet as pie. I'll take that any time.
And tomorrow (today…) I get to see him again and maybe take him on a little date to see a movie! I'm excited.
11.  We went to see Unbroken AND Selma this week.   They were both so good.  We don't usually see that many movies in such a short time but hey…kids are mostly grown, one works at the theatre and it's birthday week.  One more movie and we're good for awhile!  I really REALLY want to see Wild.  We may have to miss it and see it in our own house.   The sad part of this is the cinematography. I imagine it's beautiful.
12. I've shared some good conversations with my friend this week.  Some short. Some longer. But really…I just get to talk to her. And she's still with us. I keep counting, as she does. And the days stretch out. We are on borrowed time…but I'll take every extra day and every extra word I can get. God works wonders. Right?
13. Qdoba for dinner…my body says thankyouverymuch. #qdobajoy