The very first thing I have to say is :
Happy birthday MT!!  My youngest child is a very grown 18 year old today! He's pretty kick ass as a kid. Just sayin'. 
Photo credit by Ash Marie Photography
*****
So first, my workout and then I thought a review of the yoga DVD I have been doing.
So…this is Thursday night. Wednesday night about 11pm (24 hours ago) I finally had a chance to get a workout in, though I had a migraine, I just really wanted to see if I had a muscle left in this body.
So I set up my laptop and tentatively popped in the DVD I was telling you guys about… Bob Harper Inside Out Method – Yoga for the Warrior
I was nervous. It's 63 minutes and you don't break it up at all. The only other DVD from Bob Harper was his Biggest Loser yoga and you can break that one up into pieces. It was clearly easier than this "warrior" one.  I mean…I am no yoga warrior.
I loved it immediately.
Here is my three second review.
I loved the tone of the DVD. The colors were like watching a DVD in sepia. It was beautiful.  

The speed was a great pace. I struggle with yoga going a little slow for me. This moved quick.

The music was great.

I never felt like I was being condescended to. 

There is a countdown clock in the bottom right corner.

They will do little artistic freeze frames of certain poses. It helps with recognizing what you're doing and if you're doing it right, but it's also very cool.

I thought I'd force myself through the first twenty minutes and go to bed. At 30 minutes I realized I should probably go to bed but…maybe another 5…just another 5. I was having such a good time I didn't want to stop.

The video starts and stays with basic stuff throughout but it does throw in the fun stuff like a Half Moon (my balance isn't terrible but I definitely struggled with this one for some reason).   I think it had the Bird of Paradise ~though I did the modified version…  but mostly it was pretty basic. I saw possibility, and that only means strength for my runner's legs. 

At one point, I'm on my back following the instructions and before I know it, I'm doing a backbend! Now, I was JUST the other day thinking…I wish I could do a backbend.  Done and done. I think I was just scared or something. But it was so casually thrown in there.  

There is a 15 minute abs workout you can do, it's an add on.

I got this for $7.99 on Amazon. I've already gotten my money's worth. I love it. 
******
So after my 35 minute workout last night, I talked to the boys in the kitchen until a ridiculous hour of the morning. Then woke up just before 6 and came downstairs and did the yoga again. The whole hour this time.
It was great. I fully anticipate my whole body hurting tomorrow.
And here's the REALLY BIG NEWS>
I went for a quick two mile run after yoga.
Now before you get too excited…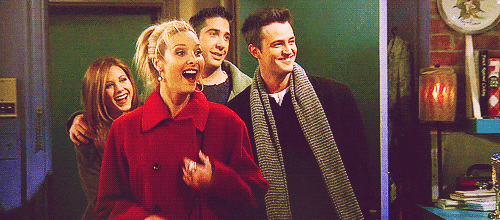 Uh…I did warn you…
BEFORE you get too excited I have to remind you the Achilles pain happens the next day AFTER the run. So I guess we'll find out tomorrow morning.
Maybe I'll throw on an update.
Yes, I'm nervous.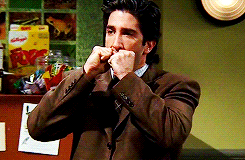 But I think it'll be okay. And it felt so good to run. Oh man so good. Yoga is great. But…
it's not running.
Run on…yoga on…find your endorphins…