We got to Boulder and just out of convenience sake we went to eat at Ted's Montana grill.
You can't go wrong with a steak, right? So I ordered the most amazing steak, asparagus, and then I saw on the menu…sweet potato fries.
I KNOW.  Gluten free sweet potato fries?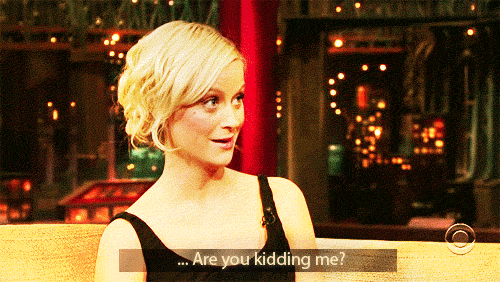 I died right there.
I spoke to the waiter, told him I was celiac, he very much understood. they deal with it often so he said it was no problem and he would speak to the kitchen also.
I devoured my dinner and was then happy.
We got back to the hotel and I was looking at the menu online and …huh… it doesn't look like ….hmmm….
oh…sweet…Lord.
My broken self had done this:
Instead of reading French Fries on one side and Mashed potatoes/sweet potatoes on the other side
I put the fries and the sweet potatoes together somehow. and it read as sweet potato fries.
There were NO sweet potato fries on the gluten free menu.
There were no sweet potato fries on ANY menu.
I have no idea where they came from  (the waiter didn't say anything) but dollars to donuts (or should I say good money is put on this) they were NOT gluten free.
Yep. I cried. What they hell did I just do.
What's done is done.
But way to totally and completely undo months of hard work in a big way.
We love eating out and in general have very good experiences. This trip did not meet our expectations, surprisingly. But I do think eating out Celiac friendly can be done.
~~~~~
Yesterday we headed out to do 7 miles of hiking. We missed the a trail turn and ended up doing 1o.  I really only had one moment of frustration.
Sean has such powerful legs he is forever in front of me and I can't ever hear him (I can't hear out of one ear…a bad ear infection when I was in my mid twenties) so when we're attempting to talk to each other it becomes this fiasco of me just tripping all over myself and getting frustrated. I finally just stopped. Dug out my iPod and put that on. Totally made the difference. It was like putting on your music at the point of the marathon you think you may not finish.
I also can't seem to walk OR run on the trails. I jam my toes on the rocks 472 times and it's a really REALLY good time.
But we did have a ton of fun and worked our butts off.
At the end of the day it was an awesome workout that didn't feel like a workout because it was beautiful being outside.
Beau Jo's for dinner because we were too lazy to scrounge up something gluten free.
*****
EDITED:  This sounds like I ate something NOT gluten free. NO.  We went to Beau Jo's because they have a GREAT gluten free menu and we were too lazy to find a unique restaurant in Boulder that offered gluten free.
Sorry for that mix up for sure…
*****
We both ate our entire pizza.
It was totally worth it.
~~~~~
The top of the trail…
The trails were really well maintained and if it wasn't single dirt track then a lot of it looked like this
This almost looks like he's standing in front of a poster. It's so unreal. Nope. This would be a beautiful overlook at the top of the trail.
~~~~~
Run on…