Denver has been expecting a snowfall.
We got it yesterday. I put off my run but headed out anyway.
I've run in snow and frankly, it's one of my very favorite times to run.
The world is quiet. The traffic is down. And the landings are soft.
I didn't want to get totally stranded so I watched the weather and before it really started coming in I put on those shoes and hit the road.
I always have a lot going on so I tend to stall on the run. I know that sounds like the exact opposite of what someone who loves to run would do but my OCD brain must always fit in one more task. Just one more….one more.
Too many tasks.
So by the time I hit the road, the snow was actually just starting to fall in that "I'm in a movie" kind of way.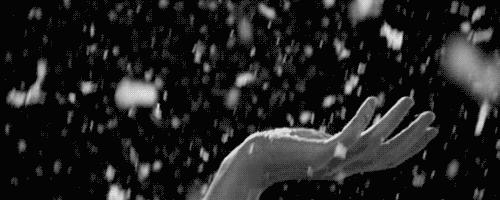 There were no sounds sans my music coming through.
I chose slower tunes to match my mood…and the weather.
The snow started fast and hit the trees first. The wind was strong.
As I ran under a tree, the music setting my pace, the world around me quiet, the strong breeze blew the snow off the tree and snowflakes fell soft  and  down onto me giving me my own private blizzard.
Within a mile or two it began to come down heavy with big giant  flakes that came at me hard and fast like they were snow soldiers in formation and their orders were to take me down.
But I wasn't having it. I powered through and kept running.
This is the part of the story where I tell you I was fast. I was strong. I was invincible.
Best. run. ever.
Well, no. It was hard.
It's been a long time of building up the running and healing so the new runs on the painful hills are just not that easy for me.
But I allowed myself the time to heal and I stopped when I needed to stop.
I walked when I needed to walk.
and I ran when I could run.
And at the end of the day…I got my five miles in.
It was good. It was better than good. Because I love to run in the snow. And I love to run.
And running for me is good, even when it's bad. 
I knew this even when I was running yesterday. I thanked God for the opportunity.
I thanked God for the clear sidewalks
the healthy body
the ability to get the run done even though it was hard
and the gift of knowing this is what I need. 
It's never about running fast, beating someone, it's not even about a particular race.
It's just about my run. 
I hope this day you are able to get a piece of what you need to help you power through this difficult winter.
Unless you're in a warm climate, in which case we're not speaking to you.
Run on…