I love Simon and Garfunkel. Love them.
I know I haven't posted.
I'm not very good at this job.
I don't follow the rules.
Regular posts.
Looking for advertisers.
Happiness all the time!
Food posts!
Okay…I think I'm fairly cheerful.
And I occasionally post a food idea when I come up with a good recipe.
But it's the exception for sure.
I apologize for being a rule breaker.
Born a rebel.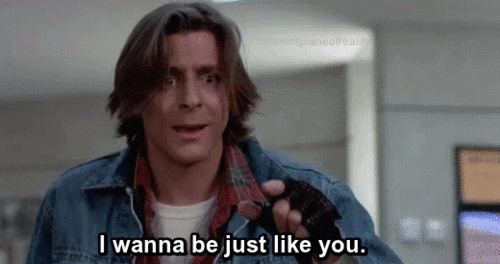 So just to be clear, If you stop by and read here, you're going to get real life.
The good, the bad, and the ugly.
I love you, Clint.
You're going to get the days my Celiac sucks and I'm itchy and throwing up and sore and migrained and it's a rough day all around.
You're going to get the days my boss yelled at me and I was sad…Some days are just going to be harder than others, right?
You're going to get the days I fully intend to work out and instead painted my house for like three freaking weeks straight.
Yeah…it hasn't been that long but it will be. It's a lot of work…painting.
And you're going to get the days when my workout is a mile and a half on the treadmill because my head hurts, my Celiac sucks and I'm itchy and don't feel good. But hey…I got up and moved. And that's something. And it's pretty rare these days for it to kick in this bad anymore so I can't really complain.
But you're also going to get the Sweet List days.
And the posts of too much joy for my husband, my life, my run, my workouts, my yoga, my kids, that sweet boy who is my grandson...you get the drift. So many things I post about that are happy.
cupcakes. I mean, really.  Total happy.
There's going to be a  balance here because this is real life.
Right this moment my head doesn't hurt, I'm sitting in bed writing a post, hangin' with Sean as we watch NYPD Blue and it's pretty awesome. I am nearly perfectly happy.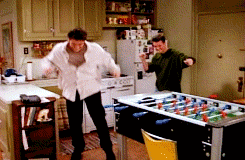 ~~~~~
I love everything about this website and if Denver didn't already have record breaking snow, I'd order just for their creativity.
I've heard this actually does help, so I'm giving it a try. I'm not sure I'll be quite as crazy about it as this person though. I Drank Warm Honey Lemon Water Every Morning for a Year. Here's What Happened.
Loving the Tweets from the Great Llama Escape
and these
I'm so easily amused.
The Oxford Dictionary has added the word Janky and I like it. It added several other words, but I don't really care about those.  Janky, though…I could use that.
~~~~~
Finishing my posts, going to work, coming home to workout (I think this means run…it's cold and I don't think I want to go anywhere) and then…
wait for it…
paint. You guess it.
You guys are so smart!
Run on…(and if you're cold…stay warm)