This was yesterday's post and I got busy..as you will soon read.  It's been a week of busy and brain fog. A lot of brain fog.
I was all set to head out for a run this morning and then I realized I had responsibilities.
I know, I'm breaking all the rules again.
I should be throwing caution to the wind.
Running comes before everything.
I COME FIRST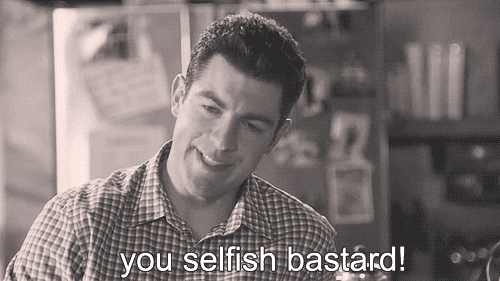 But unfortunately that is not my makeup.
every once in a while I'll have a breakdown and cry because I haven't gotten to run in Lordknowshowlong and then we all bend over backwards to fit that sucker in.  Then I feel better but I'm also wracked with guilt.
I get it. I need to take care of me.
It's a work in progress.
Meanwhile…
I stayed to make sure MT got up in time.
And I started a blog post that I clearly didn't finish.
and I cleaned the kitchen.
and I…
do you see a pattern?
ha. Yeah..me, too
I'm working on it.  I promise.
~~~~~
Miss Michelle is thinking about running Chicago for charity.  Ha.
Yes of course she sucked me in.
Didn't I JUST say I would never do that again?
::sigh::
I love her.
~~~~~
So Miss Holly and I used to say all the time…
it's the little things.
We would talk about the things that made us happy and the struggles we both were having and then I'd maybe ask her how she was doing….
"are you able to eat?"
"oh yes….", she'd say to me, "I just had a fresh warm glazed donut…it was so good"
"it's the little things…"
Yes.
We can all have bucket lists.
Running on the Great Wall
Seeing the Tianzi Mountains in China
Running in Jerusalem
Just going to Jerusalem
But in the end…it really is just all about the little things that make us so happy every day.
Today's little thing is this:
When I got into bed last night, I was so cold…
My feet had reached a new level of arctic.
And Skosh (beloved cat, attitude giver) had taken his rightful place at my feet  where my feet should be and I snuck into the bed and scrunched up so as not to disturb him.
He made room for my feet and became a live foot warmer and my feet sang with joy. The relief was unbelievable.
it's the little things.
Run on… (and today I'll work on making my brain work)