I've been sucked in to the internet world. Reals.
If I ever shorten anything else just reach through the computer and slap me. You have my permission.
~~~~~
I am busy.
Is everyone else this busy?
I'm also going through a period of supremely bad scheduling of my time.
Like…really really really bad.
My brain doesn't seem to want to work properly so I'm not getting ANYTHING done.
For someone that has a lot to do…this is not good.
I must get moving.
Ha. Literally.
My friend Erin, from Make. Believe. schedules her life out throughout the day. She allots "x" amount of time for Facebook, "x" amount of time for writing, etc.
I need to do this. I just need to.
I've never done it before because I'm one of those people that gets a LOT done in a very short day.
And then I didn't.
So I'm going to attempt to schedule my day a little bit.
And write things down.
What is WRONG with me.
I have had a week of stress eating.  I am not usually a stress eater but let me tell you…I'm mastering it. Seriously. It's ridiculous.
I  just today had the worst migraine.  Stress?  I don't know.  It was pretty bad so that would surprise me.
They've been really pretty good but today's was evil.
I'm going to calendar myself now…
Yes, I made it a verb. I think it works.
~~~~~
I bought Kind granola.
Sorry.
Kind Healthy Grains and Clusters.
Can you tell me what it is about "granola" that is so freaking good?
It's like crack.
You get hooked on it with one taste and you just can't stop.
I could eat the whole freaking bag  and I don't even like it that much! I think it's just the crunch.
I made myself sick eating it today.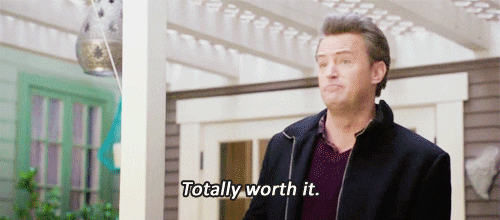 ~~~~~
MT needed a baby picture for the aforementioned graduation.
I'm assuming it's because they like to torture their students.
Unfortunately there is no torture happening here because is this not the cutest baby?
He was pretty freakin' adorable.
I don't know what happened.  ::shakeshead::
He's really quite hideous now.
And because it's bonus day…I have Shaughnessy and theboy! (full disclosure, I stole this from them)
photo credit…Adam 
Now I need Alexander. That boy is hard to get. He does not like to get his photo taken.
~~~~~
Listening to a podcast today, it hit on exactly the subject I've been worrying about.  There are messages and signs that just keep popping up telling me I am not alone and God is with me in everything I do and everything I worry about.
It's the little things. 
~~~~~
our weather turned cold again (thank the LORD) which should make for a good morning run.
Have a great day.
Run on…