March has been rough.  I know we're still in it, but I think it's wrapping up. So let's check out our happy things today:
1.  theboy came to see us yesterday.  Spaceships out of Legos with Babe and off to the park with Papa Sean.  Ending with a Superfriends movie because life is better with Superfriends in it.
2.  I finished painting the family room!  Yep. Technically I could totally stop now.  Except I promptly started the bathroom and I still have some trim that needed repairs to work on but I'm instead going to do the kitchen cabinets.  I'm going to Sherwin Williams today for paint. Do it while I still want to I say.
3.  The painters came and painted my house. Yep. My entire house. I started the day with a kind of yellow house and by 1pm I had a lovely beige/green with cream trim.  We love it, it's so pretty. I still have to paint the front door but it'll be easy. (I hope I didn't just jinx myself!)
4.  I'm in a crazy ass baking mode.  Gluten free, not gluten free. Doesn't matter. I just want to bake all.the.time. Yesterday~ brownies.  I never make brownies for them and they were pretty happy. And the pan is empty.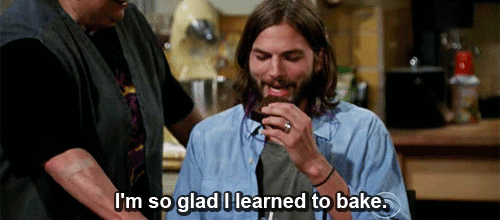 5.  I bought some vinyl gloves (size small, very hard to find for me) and it's SO NICE to not have to worry about the gluten all the time in my kitchen and my nails constantly being torn apart at work.  Plus…I can play with them when I'm bored.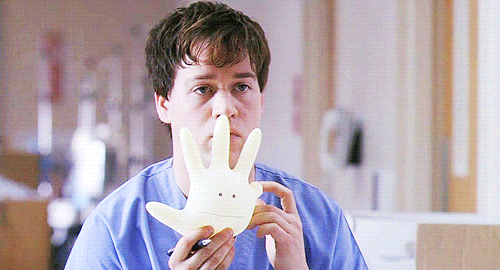 6.  Sunday breakfast.  Pancakes, bacon, eggs, etc.  The whole thing.  Favorite way to spend Sunday morning.  The only things missing was…well…half the family.  And this is totally theboy when he gets his pancakes and whipped cream.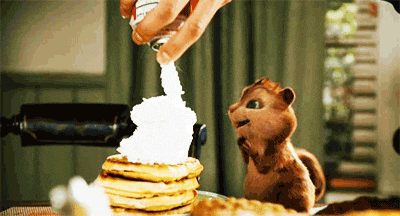 7.  I rearranged my kitchen again. Yes, again.  My kitchen organization is an ever growing thing.
8.  My deep and abiding love for online banking.  Being able to see my accounts and my transactions at all hours of the day is priceless and when I can't get into it..I panic a little.  LOL.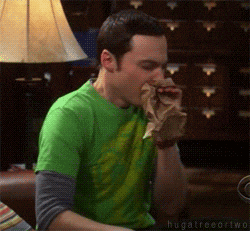 9.  I am craving salad so I think that's what I'm having later. A big delicious crunchy salad with maybe a vegetable or two. Yum.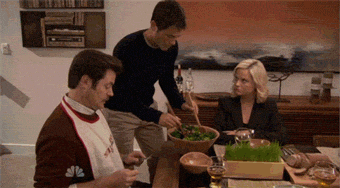 I am part rabbit apparently.
10.  My OCD kids.  Gotta love the insanity. They get it from me.  This is MT's latest project to keep track of his schedule at work and school.
11.  I got Alex Michael to stand still…on his way out to a Garth Brooks concert (what a great night, huh?)
12. These soup/pasta bowls are our favorite dishes. We were several short so I went on Replacements.com and put in what I was looking for…and I found five more brand new beautiful bowls!  I was so excited. We use them 90% of the time instead of your standard plate, everything gets served in the bowls. They aren't anything fabulous or beautiful. Just sentimental. It's so good to have enough for everyone now. 
Does this mess with my OCD brain? Yes. But this way if I break one I have a backup. 
13.  The quietest Sunday, ever. It's the perfect way to spend the day. Windows and doors open.  Sun warm.  Puppy sleeping on the tile. Sean napping in a chair. 
it's the little things. 
~~~~~
Run on…with grace and gratitude. (two of my favorite words)