So apparently Red Rocks Amphitheatre closes at 4…
I know, right? I was shocked, too.  Apparently those are winter hours.
Considering it's clear across Denver and I get off at 2..this was not a feasible place to go workout.
Color me sad.
I figured the gym it is…stairmaster and all.
There's an art to using the base gym.  We are pretty freakin' grateful to have access to certain facilities on the base  but the hours at the gym are relatively unfriendly.
Okay, that's an exaggeration.
They close at 10pm.  So when people get off work the gym is pretty well  packed until … oh… 7:00 at the earliest.  8pm is the ideal time to go…but it's a short window.
Sean got home from work around 7:30 and I like him.
most days… 
When he works this much he becomes very single minded. I have to remind him he's married. And I like his attention, thankyouverymuch. 🙂
So we all hung out and chatted about hiking and trips we'd like to take and plans for the summer and I chose that instead of the gym.
Wave your arms frantically if you see the problem. 
Or…you could just roll your eyes.  That's what I'm doing at the thought that I might actually have a schedule AND a marriage.
Yeah, I don't see it as being very realistic either. Dammit.
So I'm not completely off schedule. I did do yoga again this morning (so good) and that counts for something.
But clearly a change is in order.
~~~~~
My schedule calls for four miles and a strength training workout on Thursday. So that's what I'm going for.
And as usual, I'm going to have to start tracking my eating again because all hell broke loose with me in the last month. Kind of depressing that I can be this off track when I'm gluten free. ha. Yeah. sigh.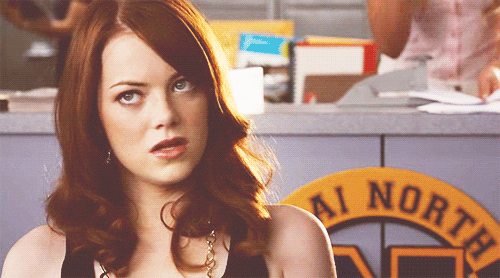 What, Skittles for breakfast is a bad thing?  Not in my world. 😉
And since my schedule did call for yoga twice this week, maybe I'll switch up the days.
I can be wild like that.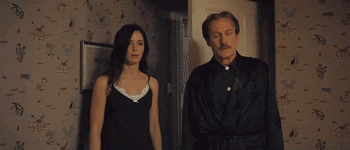 ~~~~~
How much do you love this story?
Joy Johnson, a Marathoner to the end. 
I love her and her story so much. She didn't even START running until she was 59!  That's incredible.  What an amazing woman.
~~~~~
So remember that little conversation Sean and MT and I had as we hung out at the kitchen counter chatting about hiking and trips and such?
Those are my favorite.  When everyone just gathers at the end of the evening and chats about nothing in particular or about important stuff, either way…it's good.
it's the little things.
~~~~~
I know, I've used this one before. But I just love it.
Run on…