It's got to be a bit confusing that I write my posts at night to post the next day. How strange.
My eating was terrible today.  You remember that whole…check in thing?
Didn't do it.
Zero accountability right here.
BUT…I did eat jelly beans and hello…no guilt there. None.
They were delicious.
I ran a billion errands today (yay me!) and besides feeling completely accomplished…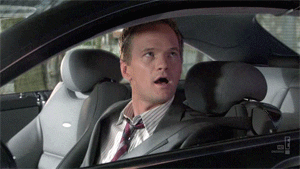 I managed to get my run in, too~
Okay, I only got a little over three miles instead of four. But I was on the treadmill and my right leg got super sore while I was running. Probably just the stress of running on the treadmill instead of outside.
It's been forever since I've been on the treadmill but I'm always grateful for it.
~~~~~
Friday I have four on the schedule I think…
I have to check my schedule…
I am having dinner with friends from out of town so I'd love to get the run done early.
I'm super anxious to hang out at home and paint. I KNOW.  More painting.
Yes. More.
I also am feeling the need for yoga yoga.
Shut the front door…I just remembered I was supposed to strength train today. Geez.
I'm so freakin' smart.
~~~~~
Run on…