Yesterday morning Sean woke in the oh dark early and was heading out the door. He stopped and came to my side of the bed and kneeled down and rested his head by me. I always call this his meditation time. He's not sleeping. It's like he's pondering his day but spending time with me. I thought…
this…
is my favorite part of today.
We don't actually ever have to talk.
And Sean will tell you sometimes it's best if I don't. hahahhaa. We've been married a really long time (29 years this May) so we are pretty comfortable with each other. Though I'll tell you, I can't ever remember a time I wasn't comfortable with him.
I haven't always been comfortable with his quiet. I would worry if he was ok. I would worry if I was doing something wrong. I would worry I made him unhappy. And then…I got smart I guess. Because he is ok. He's just that guy. And I have learned and grown to love it as just so him. He's great the way he is. I couldn't be any luckier.
~~~~~
I then had eggs and salsa for breakfast because I love them.
I love eggs.

I love salsa.
I love them together.
Looking to be a beautiful day.
Oh wait…full disclosure.
I had jelly beans.
Um…duh.
Not with the eggs and salsa.
Completely separate.
I have some runnin' to do later (about four miles should be good I think) and some weights. Let's hope life cooperates.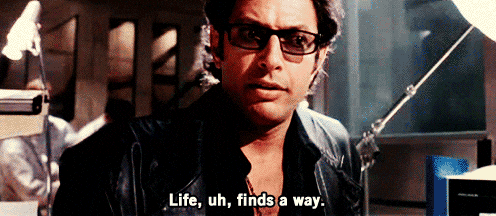 ~~~~~
 Run on…even if it's hard, it's worth it. I promise.