Thanks for the page likes, People!!  I was so excited to see I got Facebook Insight!
So…yeah…these women..they are totally out of control.
My day started super early…I woke up at 5 (3am Denver time) which isn't SUPER unusual for me but I don't sleep a whole lot when I'm out of town.
So after sleeping with Kat…I chose Kat because of the obvious…she's totally cute AND she doesn't move around a whole lot when she's sleeping (Mo is cute, too but there's the whole moving around thing and the arctic thing …nope…definitely Kat)…I mean that's a total win for me, I got out of bed about 7 and headed up to the fitness room to test the my legs out on the treadmill. They felt pretty good.  They felt really really good after I did some yoga. So I think…I'm going to give it a shot.
Also…my bib number is #16134. I mean…look at that 613 in the middle there!!  Hopefully that is good luck. If not I'll stop at the medical tent and ask for help.
We went to lunch at a darling little burger place called Jerome Bettis Grille and let me tell you…I am in love. Kat and I both ordered the burgers (I don't know what Mo ordered and even though I love her I don't even care because Kat and I just had a mutual love affair with our lunch orders). My burger was medium well and had cheese and Kat's was medium rare without so when we figured out they had made the wrong burgers (all is well, both were gluten free) we had to strip. Yep. Strip. So now I've slept with Kat AND stripped. Sigh…I think we're in a relationship. We stripped my burger of cheese and added it to hers and swapped burgers. It went flawlessly. We really are talented. Especially since we did it completely on the sly. The poor waiter had no clue what was so funny when he showed up ten seconds later to check on us and we burst into laughter.
At a certain point during lunch, as I sat at the table laughing and chatting innocently unaware of the impending disaster ahead,  I suddenly got a feeling in my stomach that felt like a brick..oh man…oh man…this isn't good.  I just knew.  I could picture my wallet sitting in the with my pile of clothes…back in the hotel room.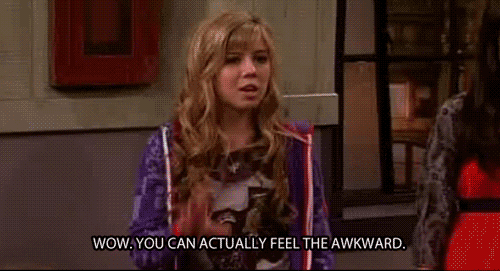 How…to broach…this subject…
Um…so Ladies???
I um…"forgot" my wallet…
Well..you can imagine the raucous laughter that ensued. These dear and faithful friends of mine had NO faith. NO FAITH at ALL that it was an accident. I was hurt. IT was SO incredibly rude. Whatever. When the check arrived I discreetly excused myself to the restroom as a proper lady without any funds would do…
Right? I mean…it's only appropriate.
~~~~~
We met Ria back at the hotel and headed to the expo to pick up our bibs.
First thing is a giant wall with a bajillion names on it of all the runners.
Yes, it's a bajillion.
What, did YOU count it?
Then it could too be a bajillion. You don't know…
Mo walks straight up to the wall with the tiniest print and sticks her finger on the wall and says "look, there I am!"
And there she was. WHO DOES THAT?
So then we all had to find our names.
Well, Ria had to find Jessica because she's Jessica this weekend.
But I had to find my name and then I was told QUITE sternly, "Put your finger on it!"
Well, that's just not a sentence you hear every day in public, now is it>
I do what I'm told. Shut up. I do , too. Hopefully this isn't photographic evidence of the race I failed miserably at…
We got the bibs and then had to walk all the way back through the expo to get our bags! Now I think this is fairly disorganized but I was shot down by all three of them who pointed out rather politely and then laughingly that we are running 13 miles tomorrow, what's my problem? The walk too far?
Uh…NO…(say with huffy attitude) It's disorganized… I realize they do this so we'll buy more. It's like putting the milk at the back of the store so we'll buy more stuff when we just stop to pick up some milk and bread.
That makes me nuts.  I get so irritated at those stores I want to never shop there again. But then I'd never have anywhere to shop because the greedy little bastards all do it.
Rant over.
After getting the bibs, we are ready to SHOP.  Let's have fun and shop a little!
Probably…
Hm…
maybe over there…
huh…well this stand had some…
shoot…
well…
we've already looked at that side so…
ugh.
Well hell…
worst.expo.ever.
There was NOTHING FUN TO BUY!
We were not happy.
We left said expo empty handed but for said bibs and t's and headed for coffee and back to the hotel.
Kat had to wait an extended length of time for her Starbucks coffee, we considered leaving her as really, we've gotten our use out of her but she is (as previously established) very cute and I've developed quite the girl crush and it's possible her brain is the only one properly working this weekend so we decided to wait for her. But only on a trial basis. Is she misbehaves, she's off the island with Mo. We're not messing around here.
We take these races very seriously.
~~~~~
We get back from the expo and as we are taking the bags apart and checking out all the stuff they have given us (I say given but good heavens for what I paid for this race….gasp) Kat pulls out a clear plastic bag with a drawstring. A common bag to find in a race packet.
Mo sees this bag Kat is holding up and volunteers to Kat that this is a bag for us to put our dirty sweaty running clothes in after the race!
Did Kat ask?
Nope.
Have we ever heard of this before?
Nope.
Is this a new awesome race that gives us clear bags for our dirty sweaty running clothes?
Nope.
Mo gets in the shower…when she gets out she announces it dawned on her in the shower…it's a gear check bag…what was she thinking???
We all just burst out laughing because…um…we knew that.   Sorry Mo. We were just too polite to really say anything! But hey! That is a great race that provides laundry bags for your dirty smelly running clothes, right? I'm so in!
~~~~~
We went to Spaghetti Warehouse for dinner which was fabulous.
Was it an experience for me as I'm Celiac?
Yes.
Was I nervous to eat there?
Yes.
The restaurant worked very hard with me to make sure my meal was gluten free.
Though when I ordered the waiter did ask if I wanted the croutons off my salad…
sigh…
We were going to walk but I was once again the only one in heels (WHY…WHY do I have to be the difficult one. I totally took the flat shoes out and brought the heels!) and Ria said it's NO problem..it's only 1.3 miles away.
Okay Ria. In heels that should be no problem. These sidewalks are AWESOME>
We took the shuttle.
~~~~~
Home to the hotel and I started to write my blog and hello…it's now like four hours later and they're like "when are you going to be finished???"
Well for heaven's sake it's not War and Peace.  And Ya'll have to stop making me laugh.  And talking. And whatever I'll get to it.
It also was brought to my attention we took only one photograph today and it was a very unflattering photograph of Kat and she was kind enough to let us manipulate and use it with Grumpy Cat. Kat is currently my favorite. Mo is very funny so she may be inching her way into second place though Ria is neck and neck with her as she has been super helpful and she also makes me laugh quite a bit and I even cried…oh heavens the laughing.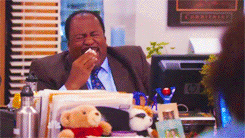 ~~~~~
Tomorrow…we run!
Tomorrow…pictures, I promise~
Tomorrow…Erin joins us for lunch 🙂
And tomorrow I head home after the race~
Wish me luck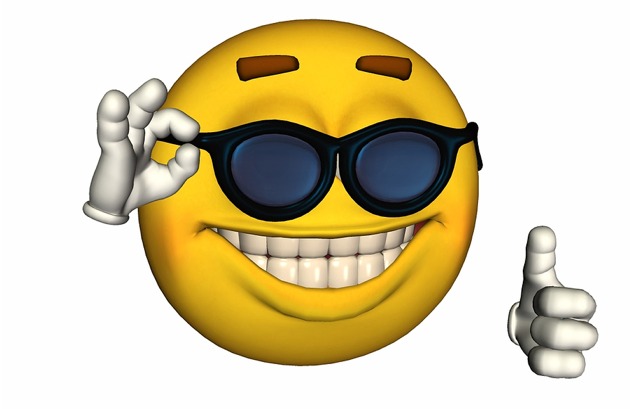 Run on…and if you're racing tomorrow may you race well and be strong.