This is long. I don't want to forget so I'm typing it now. Sorry in advance!
Yesterday I was traveling on the airline from hell (thanks a lot USAir/American Airlines) so I had no access to wi fi and therefore no access to writing a blog. Or liquid refreshments. Seriously. Worst flight ever. But hey…I got to see Charlotte, North Carolina, which is a charming airport even if it is a ridiculous direction from Pittsburgh to Denver.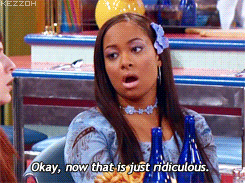 ~~~~~
I am an early riser. So is Ria.
I went to bed pretty late Saturday night (having once again wisely chosen Kat to sleep with…Ria was all over the place and Mo was trying to mark her territory on the side of the bed she'd had the night before…and they think I'M high maintenance).  So I hoped I'd sleep until at least 5.  And I did. Ria woke at 4:40, I woke at 5 and everyone else kind of lasted until the alarms went off. The first was set for 5:30, then 5:32 (uh…we have to make sure we're getting up), then 5:40 (that one mysteriously didn't go off) and then 5:45. I try not to look at my phone that early because I don't want the bright screen to wake anyone and Kat already slept with a pillow over her head either from the hallway light or my computer screen. I prefer to blame the hallway light. I turned it off.
We all got up…slowly dressed…chatted amiably…harassed each other sarcastically, passed around Gu, body glide, safety pins, etc. And discussed the possibility of ditching the whole thing for breakfast~ in all seriousness.  But I'm not sure anyone actually realized the others meant it in all seriousness until afterwards when we all said…yeah…one word from any of you and I'd be on board for breakfast instead.
No one was intent on getting a hard PR, racing the good race, or having the experience of a lifetime.  We were having such a good time just spending time together it was almost a bummer we had to pause and go run the race.  You know…I almost would have more enjoyed just having a great weekend and then going on a few planned runs seeing the city.  Not 13 miles though.  I really didn't want to do that.
Especially with my leg.
But I decided to do it.
Probably because I'd put off buying the damn bib for so long (should I go…shouldn't I go…can I afford the time?…can I run with this leg?...am I trained enough  honest to Pete that one never crosses my mind. I'm too dumb. I always think I can do it. Even if I have to crawl. Ridiculous…and finally at the freaking last minute I do it and it costs me as much as a blessed marathon would.
Hey Pitt…REALLY???? And hello…for that much money I expect an expo.
I put together a check bag (remember the clear laundry bag?? LOL, thanks for the memories Mo) and everyone tossed stuff in it. Ria had a VIP bib from Jessica Somebody. We headed down in the morning figuring we'd stop and get a banana and drop off the gear check. I don't love bananas but they are a safe bet for me on a race day. Mo had one but it was kind of brown and I'm a banana snob. Sorry Mo.
First thing we notice…
I grabbed a yogurt (so not my favorite but fine…)
and we head off to run…
First…a photo as we spent the entire first day with not one photo. We suck.
Of course, we totally did it, because we're clearly followers. ::eyeroll::
We all ran and we all did pretty good.  I'll condense for you. I know…this is condensed??
Mo is training for Eagleman 70.3 Ironman. I don't do tri's…is that a half and ironman? I think it is.  That sucker is hard.  This was a training run for her and she kicked ass coming in a full ten minutes faster than any of us. She totally blew all the hills away.
Ria and Kat ran together from the start and did really well but Kat seemed to have heavy legs, probably from all the heavy drinking she did the night before. I think she had coffee. In all seriousness she's been doing 8:45 and 9 minute miles in her training so to crash and burn in her race was a medical mystery we're still trying to figure out but we gave her the same wise advice most doctors give us when we go to them. Is it all in your head?  
I'm sure she loved us for that.
Ria's only excuse is she just didn't feel like running. None of the rest of us had the heart,  it was easy to go with it. And it's way more fun to run while hangin' with Kat. Who knows. For sure none of us were in great running moods. So Ria and Kat chose a 10:15 minute mile and ran with that for awhile…until they didn't.
I started out with all three of them and laughed as I watched them leave. No WAY was I running with them. They are way faster and I have a leg I totally intend to baby. Thankyouverymuch. For all I know it's going to crash and burn.
If any of you remember, I have no pride. I will totally ditch this race and go to the medical tent to preserve my running ability. I plan to run forever=as long as God graces me with the ability.
At the end of the day here are our results.  I am so predictable I could have told you that's what I run. It's so my long  run it's hilarious.
Tess:  2:24 ~ average 11:01 thereabouts. It's the :01 that really made me so slow you know. Otherwise I'd have totally PR'd. 
Mo: 2:15 ~ average 10:23 (speedy)
Kat and Ria: 2:24~ average 10:15 until roughly mile 10 and then up to 11 minute mile but that's when they found me and hung with me. So we ended up crossing together. I  mean, not hands up tutus on, we're all buds together but…you know…at the same time roughly. As a matter of fact I was about 2o seconds behind them. They totally ditched me…
The memory is coming back now.  The pain. The hurt.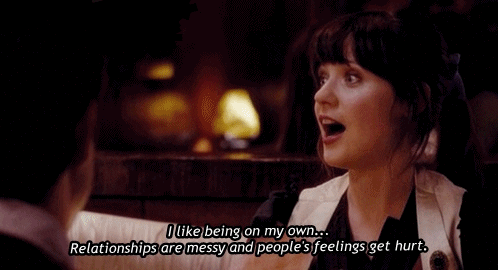 Okay, I'm over it.
This race is so great. Everyone loved it.  Most of us really love it except Kat. She never likes it. Too many hills. It has a LOT of hills. And the bridges. Those are all hills. But I love it. And I love the hills for some sick reason. It's a very cool race.
At the end of the race Mo got cold super fast. She was ten minutes ahead of us so she was tired and really wanted a clean dry shirt.  She wanted the gear check bag. We headed out looking for it but all the gear check trucks were for the regular people. No one could find the VIP gear check. We were sent several different places and finally Mo and I start getting frustrated. Nick has surprised Ria at the finish line (not a surprise, they are annoyingly in love ::gag::).  So we stop for a quick finish line selfie which serves two purposes…
1: tell us Mo does not like to have her photo taken after a race (duh, who does?)
2: race officials do NOT like you to stop before going all the way through the finish. Whatever…
~~
So we drag our tired asses all over looking for the damn VIP gear check and we're not feeling very VIP by this point. And yes, our language has totally gone to hell by now. As Mo is reaching her melting down point…cold cold cold…oh the irony (get it? melting down…cold cold? whatever, it so works) ..we realize we've lost Ria.  We turn  and start looking and Mo spots her…"she's taking a selfie!!!"
Yes…her and Nick were smiling beautifully and taking a "we're taking a selfie at the finish" selfie and this was the point Mo decided…
Ria must die.
Ria doesn't know how lucky she is.
I looked at Mo and said…it's okay…I have the bib. Let's go.
We book it over to the tent and Ria caught up but boy…that was a close one.
We finally find it in the finish line park…clear across the park in the MOST inconvenient spot you can imagine. What a mess. I'd sure as heck never do that again.
And thus we begin the death march back to the hotel. 
This was so fun we've already decided to do it again next year!
Nope. Not kidding. I don't know why we torture ourselves but hell…we are a good time.
~~~~~
Everyone showered…
I packed for my flight…
and off we went to meet Miss Erin who drove from Cleveland to meet us for lunch!
OH my gosh we had fun. We went to a burger place Burgerlicious?  No…wait…that's what Mo kept calling it. Hm…Burgatory. That's it.  where I had the best freaking shake ever. Oh man it was good. strawberry shake with whipped cream and strawberry.
I want another one right now.
It was huge.
I ate the whole thing with no shame.
Burger was incredible.
I ate the whole thing with no shame.
Ria ordered an incredible dessert but my photo didn't turn out very well. 🙁
The gist is….we ate a lot and it was delicious.
~~~~~
So let me introduce the girls…
~~~~~
A quick goodbye and I was off to the airport.
***Update: I forgot to say on the way to the airport we're all smushed into Mo's car and we hear this LOVELY chime going off.  It's determined it's Mo's phone. Is someone calling?  Is she getting a lot of texts??
No…it's her 5:40 alarm!!She's ready for the race!!  Glad we can count on you Mo!

***
NOW I'm ready for the worst travel day of the my life…
I exaggerate. I've way had worse and I'm certain other people have too. But when I have a migraine like that I really do just want to get off the flight and go to bed. That's the second time my heads' hurt that bad on flying day.
It's truly not worth going into. I just learned which airlines to travel on (United was good) and which ones to avoid (previously discussed American Airlines and USAir) as I prefer to travel as the crow flies and not get a tour of the United States on my way home.
But we texted and emailed and had the best time and I have to say this…
I'm not sure I've ever had a weekend as fun as this and I've had some great weekends. I've never laughed this hard. My stomach hurt.
There was zero stress.
We discussed nothing of any importance the entire weekend except maybe Grumpy Cat
We harassed each other endlessly and it was joyful.
We accepted each others faults easily and no one cared…you know…those little things like Tess has Celiac so she's impossible to feed?
Mo doesn't like to eat outside…no problem. Neither do I. Nobody cared. We eat inside.
When we had reservations the night before the restaurant and Mo like…NEEDS to eat before the race and she needs REGULAR food not something weird…we're questioning the waiter like he's a terrorist or something.
tell us about the kitchen!
Where do you keep your gluten! (not really on that one)
But really…we were not messing around and they were beyond awesome about it.
It didn't really work because man have I been sick. LOL. But we all did the best we could and that is all we can ask for.
It was just…no stress. No drama. Just fun.
I would like to order another one please. 
Thank you, Ladies, for the best time ever. You were the best last minute decision I ever made. 
~~~~~
Happy birthday to my beautiful, talented, brilliant, amazing sister Catherine. I love you and can't wait to see you! I hope you have a curse free day!
~~~~~
Run on…