Four much needed miles yesterday in the cool of the afternoon. Colorado is remembering it's supposed to be spring only now it's almost June so…it's warm.
It was a good run. I got tired a couple of times but whatever. It was good. Life makes you tired.
I headed out again on Sunday. I need to run so much this week. It's like a constant pull. It's been a week…let me tell
you.
~~~~~
So on that note:
I… am a cryer.
that might be overdramatizing a bit…
This is not something to be proud of necessarily but I'm certainly not ashamed of it. To use a phrase I totally can't stand but it just comes in handy sometimes…
it is what it is.
I just tend to cry at really inopportune times.
It's super helpful when you're in the workforce though…like really super helpful.
It's on those lists of things you never do at work…God forbid.
If I cried at home my kids would look at me instead of the television and ask "are you crying?"…why yes, yes I am…and thank you for pointing that out.
I cry when I'm happy.
I cry when I'm angry.
I cry when I'm stressed.
I cry when I'm processing….it is what it is. It doesn't mean anything except that is the hand I was dealt. My emotions are rightthere and newsflash…I actually don't have any control over them. Telling someone to stop crying does not actually work. ::shakeshead::.
Why would I WANT to be crying?
But I am just as capable when I'm crying as when I'm not.
I'm just multi-tasking.
I've always had this issue…anyone else?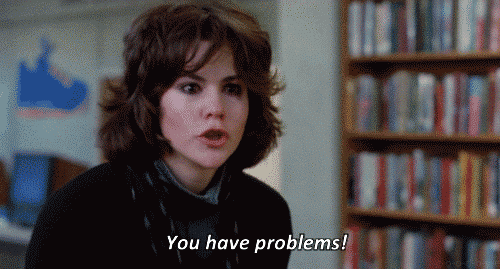 Just me? crickets…
well fine then. be that way.
moving on…
~~~~
Alex is recovering…he's hangin' out at our house being a total slouch.
He has to keep his arm elevated which, I have to tell you, is delightful when I toss the blow up donut at his arm. Yes, I totally invented that game and it's POSSIBLE he doesn't love it. But I am not too bad at it, if I do say so myself.
Why, you ask, do we HAVE a blow up donut?
Well…now that could be embarrassing for him but in fact, it's because he had to keep the road rash from touching anything so we bought it thinking it would work for that. Upon the doctors suggestion.
It didn't work well for that and the doctor AND Alex owe me big time because let me tell you…it was embarrassing as hell making that purchase when the checkout boy was young and cute. The things we do for our kids.
He doesn't have much of an appetite though he saw a recipe for banana bread with cream cheese filling and that was all he talked about. So yes…I had to make them. I have it on good authority they were delicious. And gluten filled unfortunately.
I made them into muffins, the better to eat you with my dear…
~~~~~
We sat around all weekend and and spent time watching quality programming like Wicked Tuna .  I know, I know. But hey…it was on. And I'll just about watch anything. I won't watch the Big Foot show though…that sucker is just weird. My heart got completely sucked into Animal Planet's The Last Alaskans.   Really though..it was nice just to spend the day with Sean and Alex hangin' out. it's the little things.
~~~~~
4.5 miles this evening in the cool air ~ running the hills…it was so SO beautiful. Best run.  I chose to listen to my songs instead of my podcasts or a book and I just ran to the rhythm and the light was so soft and the air was so cool and I didn't care how fast or how slow I went and I didn't care if I had to stop and breathe at the top of a hill and I didn't care about anything but the run and the run was amazing. The run was everything. The run was why I run. I loved every minute.
God's blessings right there.
Run on…
Prayers to everyone who may be in the midst of flooding or recovering from flooding right now. Please be safe.