My after effects of being glutened are definitely kicking my butt.
My fingers hurt SO much in the morning.
the itching. I do not enjoy the itching.
I'm super tired…and I've learned over time the only way to combat this is to make myself push through.
my muscles hurt. Ugh. it's pretty unfriendly.
and I have a killer migraine and have had several in the last week and a half. What the heck?
I just need to drink a lot of water and eat super healthy.
Usually if I do those things I start to feel better in a few weeks. I know, that sounds miserable but really it's baby steps. And I don't notice it most of the time…it's like the nagging pain in the background you don't notice until…you do. So that's pretty good. I don't mind that so much.
~~~
One of my bosses at work ~Miss Lina~ yes she's at darling as her name is…I love her~ brought me a four pack of cupcakes to work. I thoroughly enjoyed them today.
How many you say?
That's none of your business.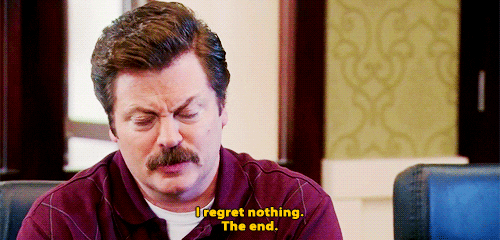 let's just say I can still have dessert for breakfast and that's all you need to know.
~~~
I need to go to bed so I can get up and run. It poured rain today and it was cold and scary and the dog was very upset.
My leg hurts. I need a good stretch. Seriously. A really good stretch.
I think maybe some yoga for sure tomorrow. 🙁
And I need to pull a training plan down…
I'm feeling a little discombobulated. Anyone else?
See what happens when my husband leaves me?
I have to make a list…anyone else feel the need to make a list right now?
Running should clear this right up. First thing I'm going to take care of that. 
~~~
Run on…