That was his reply when I said, "tomorrow is PTSD Awareness Day".  Then tomorrow happened and I was super busy so here it is the end of June 27th and I'm just posting this. Sad because it deserves its day of attention. 
Following trauma, most people experience stress reactions but many do not develop PTSD. Mental health experts are not sure why some people develop PTSD and others do not. However, if stress reactions do not improve over time and they disrupt everyday life, seeking help to determine if PTSD is a factor is important.

"Greater understanding and awareness of PTSD will help Veterans and others recognize symptoms, and seek and obtain needed care." – Dr. Paula P. Schnurr, Executive Director of the National Center for PTSD ~source
I want to also say that it's not just veterans who suffer from PTSD. I'm close to someone who has PTSD and the cause of the trauma was not military related. Trauma can come from any direction. The important thing is recognizing it as soon as possible and getting help for it.
~~~~~~
I ran with the fabulous Miss G. this morning and we had a rough start. 
That was an understatement.
It was early.
It was cold.
We didn't feel great.
I was super tired and super cold.
She had broken her weeks long tortilla fast and feasted on enchiladas.
I could have looked harder but this picture made me laugh so hard I had to use it. (I feel bad for the poor guy though…he should be on a kitty diet. No enchiladas for him)
That's really a lot of spicy the night before a run. Yikes.  Good luck to your stomach.
So here we are at 5am attempting to run and the whole way around we just wanted to turn around and go back to bed.
Jokes were made.
Small grumblings were heard.
Encouragement was passed around..sort of.
Then came the  second time around. Once warmed up that girl was good to go and out came the cheerleader.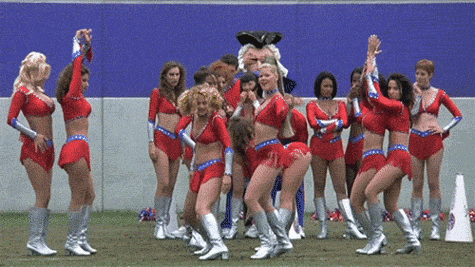 Okay…she's actually FAR more appropriate than that.
But once around..once warmed up and sure enough my ~excited about running~ partner was all "this is GREAT!"
She's pretty freaking hilarious with her joy. She balls up her fists and thrusts them to the air and says, "Yes! one more time around!"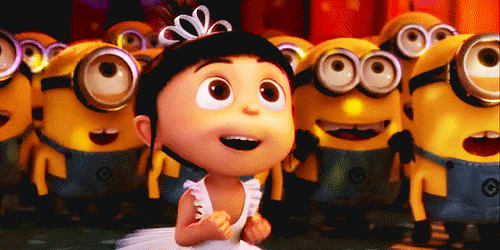 I love her.
She is out of control.
~~
The first time we ran together I wore my Garmin for the length of the route and our time but it was a quick ~ let's figure out where you are fitness wise~ kind of meeting.  I never went back to check the stats.
Since then, I've completely forgotten to wear it. 
Completely.
I wear that thing when I walk the dog (hey..I want "credit" for those miles, too).
I wear it for all my miles to help track my shoe mileage..
I mean..I wear it and I'm faithful with it.
But for some unhelpful reason I keep forgetting it. 
So one morning on the way out the door (why didn't I just grab my GARMIN??) I stopped at the computer and mapped the park's circumference on walkjogrun.net.    It says .8 miles. So wrong. It TOTALLY feels farther than that.  We were sad.
But instead of mapping the route we run (which is a much wider circle…sigh) I mapped the exact circumference of the park.
In my defense.  I mapped it at 4am. That's very early. 4am comes very early. I was tired.
The ACTUAL route we are running is 1.4 miles around. 
Every morning we meet and we go four times around and are kind of bummed at the lack of time we have that we can't go four miles.  At .8 miles we are only getting in 3.2 miles a meeting. Her goal is at least four miles a day.
When in reality I've been forcing the poor girl to go 5.6 miles. LOL
She's doing a great job~ I'm totally surprised she hasn't revolted by now.
But as we all know…she's too freaking happy to do that. #happydance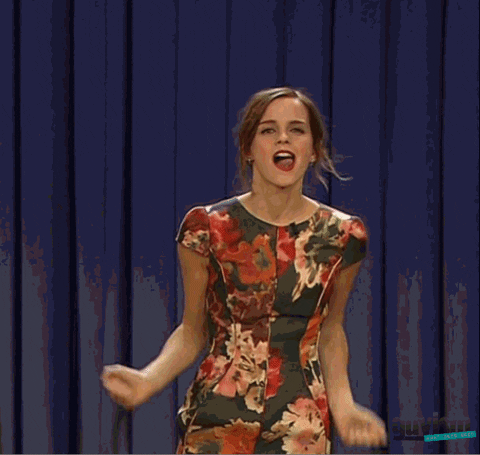 ~~~
Miss G told her boss (side note…he's a crazy marathoner) I had forgotten my Garmin every single time and he told her, "ohh.  Miss G…she didn't 'forget' her Garmin. You screw up her average. She doesn't want to run with it when she runs with you."
How wrong is THAT??
I'm sure he's very nice but that right there is a testament to the fierce competitive nature of some runners. That would NEVER occur to me.
As I previously mentioned…I wear the thing when I run my dog. And if HE doesn't mess up my average NO one will. Damn dog. Good thing he's so cute.
Stop start stop start stop start.
I am the least competitive person in the world and in fact…I find that is a character flaw. I don't push myself enough and I should so work on that. Hence the need to strength train more than I do. If I did that, I'd feel like I was doing as much as I could.
Other than that I don't feel any need to run faster than anyone…beat anyone…be  better than anyone. I just need to be the strongest me I can be.
Sorry for the lame commercial sound bite.
Also, I need to remember my Garmin. 
~~~
Run on…