1.  It's been a really long painful week for everyone at my work. We're all still struggling. Work is stressful. My boss said she just wants to do her laundry and make a meal rather than eat fast food for breakfast, lunch and dinner. I hear that. I just wanted to vacuum. I just.wanted.to vacuum. So today I vacuumed. I won't even tell you how many times my canister had to be emptied. I'm just happy I got to do it.  If I could figure out how to vacuum the dog I would so do that.
2.  I paid bills. This is an extra bonus because upon looking at my watch and realizing two of my bills were going to be due before we got paid I questioned my bill paying skills…then I popped online and thought…"how did I do this??" only to realize we DID get paid and I didn't even realize it. The entire last week just disappeared before my eyes. 
3.  My banking family is very much a family. I love them. It makes stressful weeks easier.
4.  Powering through my list of things to get done. It's a little painful when it gets that long but it feels great to cross things off.
5. Early morning runs with Gloria (she still wasn't feeling great so it was a short run).
6. Early morning walks with Malachi.
7. When I get to do both #5 and #6 on the same day…I feel very productive.
8.  I got a serious migraine on Friday and I medicated up and slept…and it went away. That's the sweet part. It went away.
9.  I ordered new Lululemon shorts and they came in this week. Here's a little secret for you…after searching endlessly for a good pair of shorts to run in I finally broke down and bought a pair from  Lululemon. This is kind of a big deal because because I just don't shop at Lululemon.  But I love them SO much I've worn them to death on short run, long runs, hot runs, cold runs…everything and the suckers never MOVE. They are the best. And I don't have slim pretty thighs like the chick in the picture. Mine are high maintenance. So I ordered another pair. Can't deny it, I'm pretty happy about that.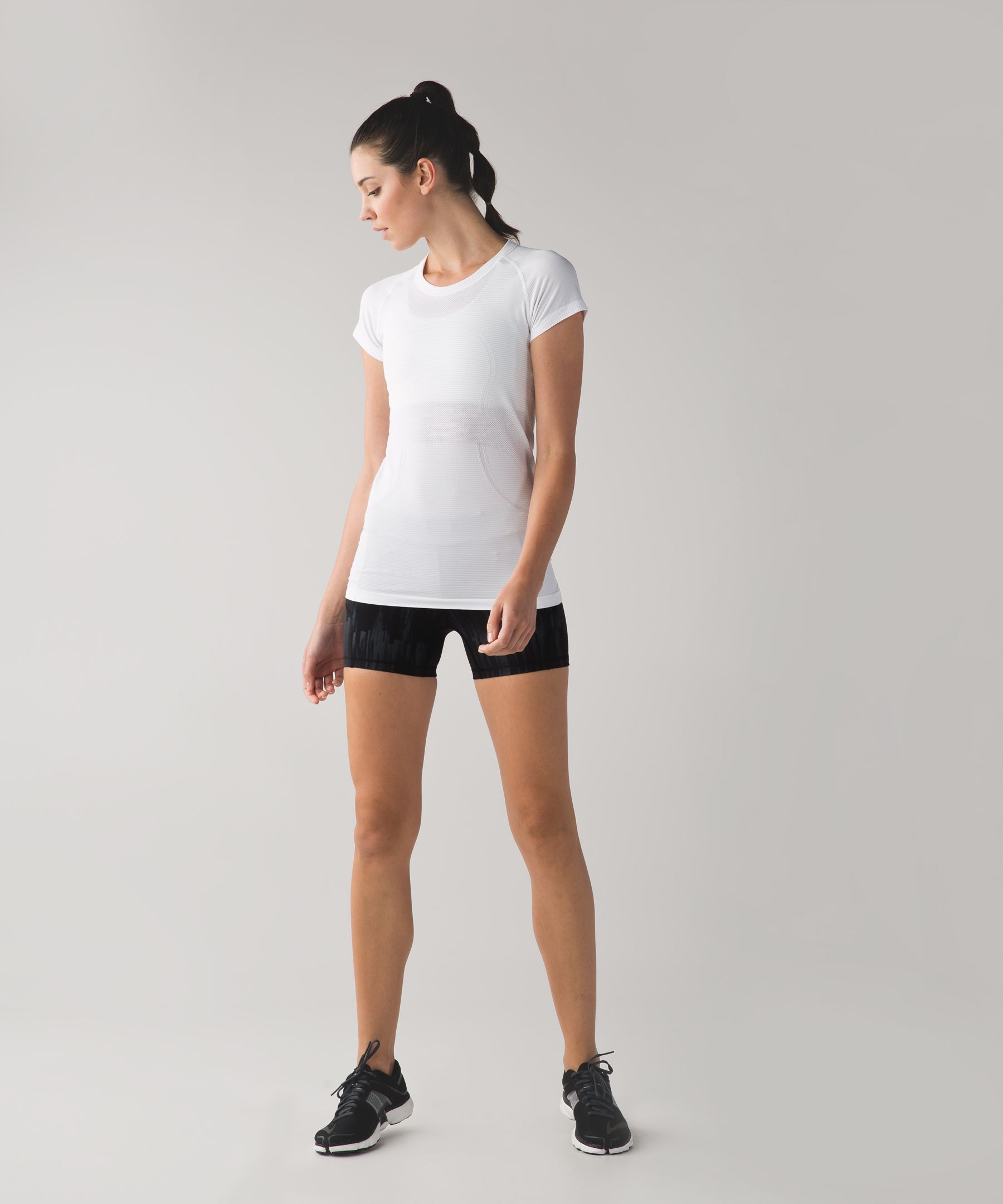 10.  I love Hoda's 5 secrets to happiness. 
We all approach personal happiness differently, but TODAY's Hoda Kotb has five special ways she builds her own happiness daily.

Write down three things you feel grateful for daily.
Write down something great that happened within the past 24 hours.
Exercise a little each day.
Meditate for a few minutes each day.
Perform a random act of kindness.

"Somebody says if you do all five of those things a day, it works. And I'm pretty happy," she says.~source
11.  Sunday morning. Really that's all. Sunday mornings are the best.
12.  My mom's brother died this morning.  No, that's not sweet. But he's in no more pain. His heart was in San Francisco and he was not so now he can be where he is much happier. And he is with his parents and his wife who all went before him. Love to my mom.
13. And my run last night was incredibly beautiful and not as hard as I expected with the hills. Ha. That's a good thing. Love a great run. I felt so strong. Not to jinx it but…it felt good. 
Run on…