Miss Andrea has the best style. Just the absolute best. She has a pair of shoes that turned my husband's head. That's really saying something. I mean…my husband does not generally notice shoes. I was impressed.
So I have a general rule when I buy something…I'll hold it up and if I see Miss Andrea wearing it then I'll give it a shot.
Years ago (too many to admit, I'll say that) she wore these DARLING black express shorts with her black loafers and oh my gosh she looked cute. I was immediately envious of her long beautiful tanned legs (she's way taller than me. Also Hispanic so I'm screwed on that tan thing but whatever).
As the years have passed the shorts have gone on to the "someday I'll fit back into those" pile. Ugh. We don't like that pile.
Well, I needed black dress shorts one day and she loaned them to me.
And I laughed.
they did not fit.
It was not pretty.
But they didn't fit her so I just put them in my drawer.
Yesterday I needed some black dress shorts for dinner out with friends and grabbed them on a whim and HEY…
The shorts fit!
That was an exciting day right there.
So for now, I'll wear them. But I fully intend to give them back to her.
~~~~~
Ten miles this morning….5.5 with Miss G who says her feet are feeling MUCH better (she could be lying, it's possible. She's TERRIBLE) and the other by myself. Felt great, it's a beautiful morning! The sun was shining! The sky was bright and blue and it was just incredible out!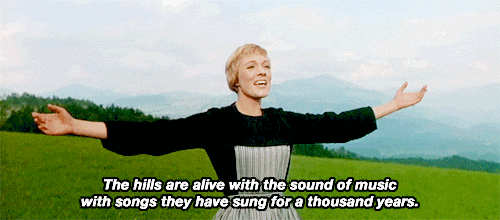 Okay, it maybe wasn't THAT good, but it was pretty good. Maybe a little warm out but otherwise nice. 🙂
~~~~~
Miss G has a thing about strangers so she tends to run a little guarded.  Some guy passes by with what appears to be his car keys in his hand. She looks at him and absentmindedly mentions he has something in his hand as she watches him walk away.
I casually told her it was a weapon he intended to kill us with then dispose of our bodies. Evil Bastard.
She turns and looks at me….very calm while she processes…then she burst out laughing.
Takes her a minute.  I like to keep her on her toes.
~~~~~
Today's quote is a personal favorite. Most people, especially new runners, only feel the physical pain. But once you get past that and into the joy of the run (and yes…it does get there, I promise)  there is nothing that feeds me more than the run. Nothing.
Run on…