It's nothing new. We've talked about it before.
My everlasting and incurable love of all bags everywhere.
I finally admitted it yesterday when I stopped at Ross.
Ugh. I wanted like…six bags.
I know, I've talked about this before but SERIOUSLY> You guys have no idea my love for bags.
I think it's a real issue I may need therapy for.
I thought about buying TWO!
I didn't even buy one. I stepped away from the bags.
But I was sad.
I love the tote.  I mean…it's asking for travel.  And though this isn't the one I was looking at and had in my cart for far too long than I'd care to admit, it was the same gorgeous colors. Which totally ARE TOO springlike and cheerful. Whatever shut up so their neutral. They're classic and always gorgeous. So there.
A crossbody? Why yes, thank you.  
Vintage??  I could die it's so cute.  I found this one at a thrift store.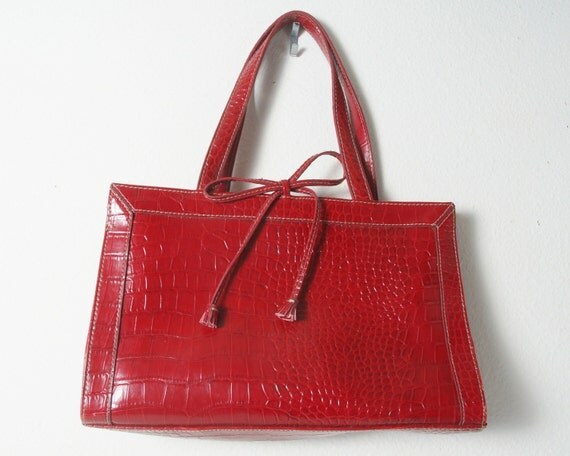 What about the backpack? My current love. I used to have one years ago when they first became popular and now I want another. But I'm picky.
This one is pretty gorgeous although I could maybe do without the tassles. I'd have to see it in real life. But I would never in a million years spend $228 on a purse. That's crazy ridiculous.
I haven't even touched on luggage. Formal, duffel, carry on.
Or sports. Gym bags, hiking bags, yoga bags.
I love them all.
I swear I won't keep talking about bags. But I do really love them.
~~~~~
5.5 miles this morning with Miss G and then home to my smoothie. My cop of the day yesterday was so awesome. He is usually our quietest police officer and just sits in silence. Yesterday he made it his mission to make me laugh. But he did tell me his breakfast secret was pretty simple and he puts yogurt, banana, fruit (strawberries in my case) protein, milk (I used almond milk) and fresh spinach together with some crushed ice…
toss it in the magic bullet and it was so delicious. It is so my new breakfast.
~~~~~
Run on…