As previously mentioned…
I was tired last week. 
work
company
half marathon
climb a mountain
My body said…
yep…you're done.
Which brings me to my all important point of the day…
Respect what your body needs. 
I could keep pushing myself with my regular schedule or I could put up a giant stop sign on everything extra and only do the necessary evils to get through the week and rest any chance I got.
I chose B.
I took every chance I could to sleep all week long.
On Wednesday Miss G and I totally bailed on a good run. We started it…then we said NOPE>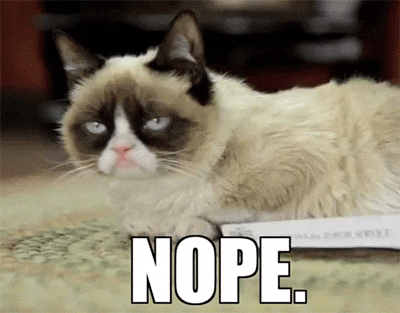 I finally caught up. It was a long week.
~~~
Miss G has been feeling a little down lately. She's been working really hard on her diet and exercise (i.e. lifestyle change) plan and she's been struggling with willpower.
Don't we all? 
Then the cycle starts…berate yourself, start "fresh" the next day, restrict too much, get too hungry…indulge…
Wash, rinse, repeat.
I told her she needs to not restrict quite so much. She's not dieting, she's changing her life. So make smarter choices and be proud of how far she's come. If she makes a mistake, count it as a mistake and the next day just get up and try again. There's no "THIS is day one". Instead just blow off the mistake and keep moving forward.
She has already done so well! She doesn't do anything to reward herself so I decided to reward her. I bought her a new running outfit because she's been running in her capris that got bleach spots on them, old t shirts and holding her phone in her hand. All doable and probably comfortable. But let's face it…it's SO much more fun to have new running stuff!
So today she showed up in her running outfit and holy smokes…
…Girl lost twenty pounds when she changed her clothes.
We ran four miles this morning (she ran two straight miles without any of our usual stops…nice job!!) and then I forced her to come over for yoga.
Why???
Because if there was one thing ONE THING I would tell a new runner, it is cross train and stretch properly and yoga covers both of those things. 
Well…talk about reluctant. Wow.
She did NOT want to do yoga. She did. She came over. We did about 30 minutes of my Bob Harper DVD…though Skosh wanted  to use my mat for HIS yoga and that was definitely keeping me from participating…I kicked him off and joined in anyway.
I think she benefited but she could very well be lying. I definitely know she needs it.
Because when you first try it, it's hard. It just is. You have to keep doing it to get strong.
~~~~~
Today I am doing a lot of high quality NOTHIN'. 
I suggest you do the same.
It's good for the soul.
Run on…