Today was our big day.
Miss G and I were signed up for the
psst….it's her first selfie!!  She's never taken one before! Didn't she do great?
When I chose this race I looked closely at the dates first…but I scoped out several of them to see if I could pick one that was not the smallest in town. Apparently I didn't look very close. I figured if it was a little bigger (500-1000) I'd have better luck introducing her to the racing experience.  I didn't have a ton of choices and I also thought if I chose one with a good charity involved she'd have a tougher time saying no. This one ended up having about 150 runners. So fail #1 right there. Nice job Tess.
Meanwhile..it worked like a charm, she was sucked in and off we went to run her first 5k.
Okay, I lied. She really was nervous and pretty much didn't really want to do it. But I've talked her into facing head on what she's afraid of.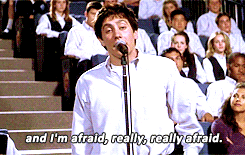 She rocks and totally faces her fears. I love that.
Unfortunately, I was the worst running partner ever. Ever. (side note: do you ever get the feeling I shouldn't run races? Man…sometimes I have a run of rough luck…but then the good races come and it's totally worth it)
I had a migraine from yesterday that just didn't want to quit.
I woke up with…girl issues (let's just leave it at that) (huh..that explains THAT migraine)
My boss gave me her cold (I'm pretty thrilled)
My achilles hurt the whole time I ran. Oh man they hurt. 

Let's not forget my doctors visit where they determined my numbers were off the chart and this explained my constant need to be napping. And a general feeling of awful. 

Final piece of the pie joy would be…the heat. 
We run at 5am, it's 50* at 5am and gorgeous. Today in Denver the heat was 90*. So by the time this race started at 9am it was 80*.  Now, I know that's not really terrible for you rockstars in Texas and Arizona and other desert states where you live on the surface of the sun. But here in Colorado…Miss G and I are a little spoiled and the run was super unfriendly.
Have I mentioned I do not enjoy running in the heat and if it's not fun, I just don't want to do it. I know. I get it. Whatever.
But this was Gloria's day and I was so determined to have a great time.
I blew it HORRIBLY.
We started out great but got there so early that by the time the race started we had already people watched our hearts out, admired all the kids, marveled at some of the skimpy costumes and decided it was far too hot to be running and we wished we'd done it by ourselves at 5am.
At this point my honesty was coming straight out.
Neither of us really wanted to be there but Miss Sound of Music was trying to be very positive.  I generally feel like I'm a positive person with a delightful twist of fun sarcasm to entertain everyone.
Not everyone gets me. Sadly.
Unfortunately this morning there was not a lot of delightful and not a lot of fun.
I needed a serious attitude adjustment.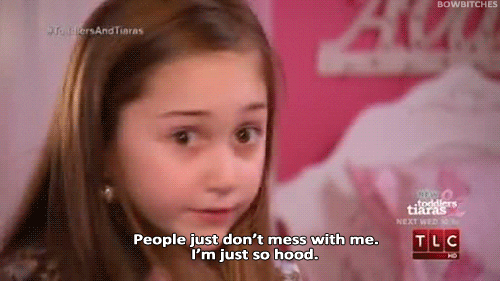 When we finally rounded the corner to finish the race I thought…huh…that was a bit faster than I expected it to be in that last mile…
Could be because the race was seriously short.
Neither of us started our GPS on time so judging by what we could gather from others it appeared to be about 2.80 miles.
Based on that information…we declared this 5k…
Null and void.
And since there was no t shirt…we don't even have proof we ran it. We're in the clear.
We'll try it again but we're going for sometime in the fall. Miss G didn't enjoy the experience so hopefully she'll like the next one. If she doesn't, no harm no foul. But at least she got to try it.
On the upside, they had a good turnout for sleeping bags for the homeless (about 150 runners…which is apparently the best turnout they've had since the races inception five years ago). I think it's a great cause so I hope they are able to continue this race and see it grow.
So to end our exciting day with the Miss Gloria's first 5k…I was a huge buzzkill. I didn't feel good and I just wanted to be home in bed.
I hope she forgives me. It was rough.
I'm going to sleep now. Tomorrow is another day and I fully anticipate my common cold will be the gift that continues to give.
Strength or running…rest is still rest and even though we need it we never love it.
Run on…