There was cake.
There was a card.
There were a few tears. (not a lot)
and I left for the day like I'd be back on Monday.
Felt totally normal. No sad.
Really really strange.
I think because…by Friday…I was ready to move on.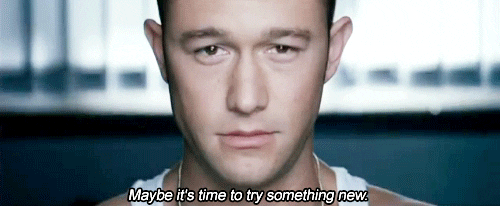 So here's what happened.
I worked for a very small bank that concentrated on Asian/minority banking. We took pride in being able to help Asian small businesses get start up loans. When the recession hit, a lot of those businesses really took a hit and struggled to pay those loans back. We had great depositers but the loans were still struggling. We needed to find investors to help us out. The FDIC had to approve the investors and that is not an easy approval to get.
We were put on probation for a long time and finally the FDIC just decided to fail us. This was years in the works. A few months ago they came in and shut us down. We were introduced to another bank and told they were the new owners. As expected this was an adjustment. The new owners are very nice and have been very helpful to try and adjust to us as well. We are not your average bank as most of our clientele are in fact…minorities who do not speak English. And the new owners are based on the East Coast so that adds another factor. But working together we've been creating a new team.
A few of our 16 employees were kept, most were told they would have to move on because those departments are kept on the East Coast. I was kept. I'm part time. An easy fit. Unfortunately, it just doesn't feel like my family anymore. It feels very different. I don't want to give the impression I left because I don't like change. That isn't at all the reason. I just didn't feel like it was the same atmosphere. No job is perfect. But this one was definitely a really good experience.
I loved working there.
I loved the atmosphere.
I loved the people.
It just doesn't feel the same. I came away from work one day with the strong feeling that it was time to go.
God sent me that job and I figured it was God talking to me again. I haven't regretted the decision so I figure he has a plan.
Meeting those people~ the customers, police officers, co workers~ and working with them has been nothing short of a gift. I have been frustrated for sure (some of my co workers were more difficult than others…haven't we all been through THAT) but like family they are always there to laugh SO HARD with you. Text you with a stupid picture. Tell you they love you as they hang up after giving you an override…(who does THAT??) and just generally being the most amazing people ever. Recipe exchanges, gluten free cupcake gifts, and friendship. So, beyond love and respect,  I felt friendship. What a gift. They always made me laugh.
I watched these people put their heart and soul into this job in a deep effort to save this little bank for the community. Everyone worked so hard. We are sad.
I can't thank God enough for this great job. My next one will have big shoes to fill.
~~~~~
My friend Andrea gave me a bag of candy because she thought I might be sad.
I have two thoughts on that.
One…It's possible I might have a reputation at this point.
Two…Holy Mother how much candy could one person possibly eat?  There's a LOT of candy here! LOL
I'd like to point out…one of those Mike and Ike boxes is empty. The other one is definitely open. And there is a Twizzler package that's gone, too. In all fairness I can't eat Twizzlers so the men in my life took that one.
~~~~~
Per my running…
I will be truly sad if I can't run Chicago. But I would be far more sad if I couldn't run ever.
Run on…