Every single time I opened a story yesterday…I came across something that made me smile.
I felt the need to share. How can you not…
What a great story…he said he was "raised by a queen".  His mother clearly loved him and that showed through in his love of another person…a stranger. Isn't that a beautiful story?
This one was pretty good, too.
Farmers pitching in to help each other. Neighbors helping neighbors. The way we should be living.
~~~
I did not get my massage yesterday. I spent the day running dumb little errands. But I did get some things that were vital and necessary done so I guess that's a good thing?
Somehow it doesn't feel like it because my list is always long. What is THAT about?
I like a nice clean list that doesn't have wrinkled edges (high maintenance much?) so I always rewrite it every day but some days I want to just keep it and cross things off so I can see how much progress I make in a week instead of a day so I can feel slightly more productive than usual. The days I get two errands done, even if they're big errands, still make me feel like I need to do more…always more.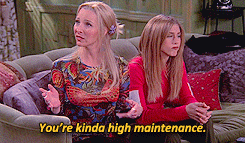 ~~~
***I am writing this Monday night***
Tuesday I promise I am getting in to get a massage and I am making an appt for my Achilles because we are so over this.
Ironically at this very moment there is no pain. None. Up and down the stairs…running through the house…no pain.
It's the land of false promise.
Tomorrow morning I won't be able to move without some serious pain.
Achilles is an evil bastard.
Anyone tired of hearing about this yet? Sorry…I do try not to talk about it too much…
~~~
Sean and Alex and I took the Jeep in to get it looked at (yes, it was a three person job, don't ask) and afterwards we went to grab dinner. A rare amount of time with Alex alone. I actually can't remember the time the three of us spent just hanging out. We had the best time just talking and laughing.
A silly thing to count as a great memory but it makes me so happy to have this in my "bank".
As parents of multiple kids we get so little chance to spend time one on one with each kid. Especially when they are with a significant other or when they work and go to school. When they're young it's hard because we're being parents. We're all running in different directions and sporting events and conferences and theatre. Now that they are adults, it seems far more difficult. This little hour we spent with him made me ridiculously happy.
I got no workout in today. But I walked to dinner with my husband and my kid and I laughed hard and I had a great evening.
Totally worth it.
~~~~
Run on…