I started Monday with the most beautiful run and I got to watch the sunrise with its Rainbow  Sherbet colors just as I came around my favorite corner that brings me home. What a fantastic way to start the day. Since I woke up at oh dark thirty my body said it was bedtime at like…3pm. How really unfriendly.Truth be told it only needs me to head upstairs for laundry or something and I start to yawn. I figure I must be in a cycle or something that makes me sleep. I really do go in waves. I'm waving now for sure. Ha. #itsthelittlethings
I've always had a very strict rule about hanging wet laundry on my beloved treadmill to dry. It's not a closet! I would declare indignantly to my children that would blow off my rule to hang dry their laundry. But last night I put my running jacket and capris on there for lack of room anywhere else. Do you suppose it's okay because they're in their natural habitat?  The running clothes that is. Not the children.
So remember the other day I told you about my cheesecake situation? I needed to measure the actual size of the cheesecake because that was a fairly important part of the story. So I got my sewing tape and measured the cheesecake with that.  That was Saturday, right? So today I open the fridge and sitting right there is my tape measure. Yep. A big ball of yellow tape measure jumbled in a ball. What the hell? My brain is so whack I apparently decided it belonged in the fridge. Now here's the interesting thing…(I know you're thinking that WAS the interesting thing but no) it's been there for two days and not one of the three men I live with thought to ask…why is there a tape measure in the fridge? I'm thinking they've decided she's lost her female mind and there's no figuring how women think. Well take heart Gentlemen…I don't get it either.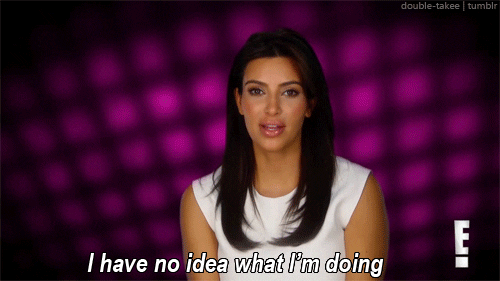 Miss Hollie walked tonight…our usual four miles. I would like to bump it to five but it's so blessed cold by the time we get out there at 7pm we're lucky to get our four in. And I start our walk/run with the first mile being a warm up walk and let me tell you it's hard. Because I'm so cold I want it to be a run right away. I'm COLD. She's always like…seriously? We're running already? When I run her at mile two. LOL…I'm easing her in…Chick…come ON. We're going to be so much warmer I promise. It doesn't appear to phase her. She comes pretty bundled. I do not because I know we're running. Hmm. Maybe that's the key…the girl needs to be cold…
I didn't do any strength today because we're walking so tomorrow I plan to run and do strength and I'm going to attempt a few different squats. What is it they say??
I notice a difference just because I feel better, I feel stronger, I'm running stronger and I'm sore the next day. That's worth it every time.
~~~
So true!!
~~~~
These motivational posters can seem very big and out of reach…like Everest. But really they're just putting one foot in front of the other.
Run on…