They bring friends together.
They are also good for breakfast, though that doesn't really factor in, it's just an extra note I thought you should know.
Yesterday I had some friends over from my old job at Archivers.
Yep. I worked at Archivers.
Yes, it was as fun as everyone imagined it would be. I loved it.
We definitely don't get to see each other enough so we decided to have a cookie exchange party~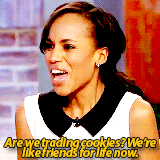 and the boys I live with were definitely on board with this.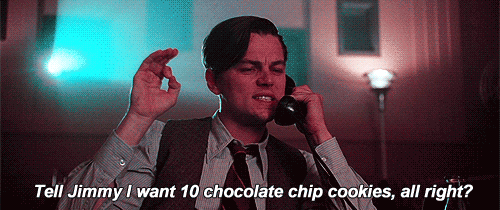 Actually I was super busy so I was lucky to have them answering the door for me…
They came early and stayed late and it was hilarious. We all hung out in the kitchen just standing and sitting and eating and drinking and apparently wishing I HAD got the wine (I didn't want there to be a lot of leftover wine…what the hell would I do with leftover wine??…Sean reassured me that wouldn't have been a problem LOL) so I kicked myself and said next time I'll get the wine. I'm SORRY.
But this morning…I decided there is nothing better than cookie party leftovers for breakfast.
It's okay, I'm eating what I made…I'm not stupid…I made several options for myself
I made pumpkin cookies with cream cheese frosting and these were the most successful…also…shout out to Pinterest…it saved me.
recipe courtesy of Amy in the Kitchen
I also made pumpkin bread (see a theme here?)  and it really is delicious…
Recipe courtesy of Sweet Phi …I added chocolate chips to some. I obviously didn't eat any of those loaves.
And finally I made Marshmallows dipped in caramel, chocolate and sea salt. I can't find it anywhere on Pinterest. I definitely don't think I came up on that one on my own so I figure…No clues. But these are a great substitute and are adorable…
courtesy of thestir.cafemom.com
~~~
So here's the update. Being glutened affects everyone differently and it really makes me super achy. Between that and my leg still being tweaky I'm going to go to my chiropractor today. I haven't been to see Dr. Otto in a long time because I have a love hate relationship with my insurance and switching three times in six weeks gave me insurance PTSD but I think I just need to go and see if I feel better.
I don't know why the cookies aren't helping. 🙁
Meanwhile, I'm going to do some yoga stretches this morning and some foam rolling to see if it helps.
Also, I could use a nap.
Anybody else tired? Just me? hm…
~~
MT and I are off to Christmas shop and spend the day together. Bonus for me.
~~
Run on…