Sean and I have had such a crazy ass busy ridiculous week we haven't had two seconds to do anything, let alone work out.
Not that Sean is able to work out right now. He doesn't even feel up to walking Malachi most of the time.  (update! he's walking Malachi right now!) I've been doing it just to give the puppy a break. Although when I told him he had to get off the bed last night….the look he gave me….he should be nicer to the hand that walks him.
I decided to reorganize all the Christmas stuff while also purging some of it. Not anything personal and important, just enough to whittle it down. So I spent yesterday picking up the important rubbermaid and sorting it out. But life wore me out and had me periodically just sitting on the couch and staring at it while I summoned my energy again. Then I'd jump up and do it again.
I just had so much sensory overload from everything.
We got the Jeep back and Cody at the Jeep dealership took pity on me because we just had it in and took $100 off. It only cost me $400 instead of $500. I would have Snoopy dancing here but really…I still had to pay to have the dang thing fixed and I'm really tired of throwing up money so..no.
This morning, which is really this afternoon now, I'm going to grab a few obvious things from the crawlspace that absolutely have to be donated and we just don't need them…put the Christmas stuff in there and vacuum the hell out of my house. When I'm done…
I'm going running.
That sounds like I'm headed out of the house but it may be on my treadmill. I don't care.
But I really really need to lift today and my muscles are crying for that, too and it's happening. I'm kicking everyone out of the room and getting it done.
I realize that's a bit ridiculous but I don't work out in front of my boys. It just doesn't happen.
~~~
MT is doing pretty well. He's really feeling it today. He slept hard and woke up feeling … like he slept hard.
The dried blood in his nose is kind of awful and he has to live with saline spray and Afrin and is not allowed to blow his nose. DON'T BLOW YOUR NOSE.
The stitches in his nose are driving him crazy and he feels like there's constantly something in his nose.
Poor kid. Recovery is the worst.
~~~~
I totally got distracted while I was writing this and read articles and blogs for two hours. How is that for accountability?
I swear I'm a grown up. Promise.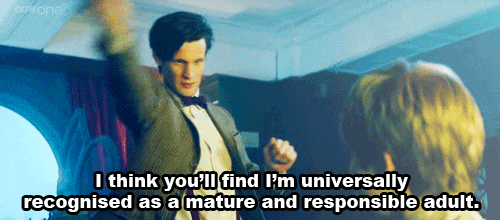 ~~~
Does anyone else ever just get completely derailed from any kind of a training regimen and have to force a restart?  
This week, hopefully,  is my restart.
I don't usually ever have a "strict training plan". But I do try to keep up the pretense. And I have been working out…just not at my usual level so my butt feels the sadness. haha. Ah, it's pretty bad when I start putting it like that.
But I know that even remembering I will be at the hospital a lot in the next few weeks so I am going to have to deal with rough schedules. I need to make sure I take care of me for sure as well as take care of these guys.
Also…a completely unrelated side note…I love this and need to remember it during those times. 
~~~~~
Run on and do something for you today…