Two miles (walking/running the puppy)
four miles (walking/running with Hollie)
hour and a half strength training
~~~~~
I need to get to that place in life where I am content with who I am and ….well..who I am.
I'll get back to you when I'm there. Should be any minute now.
I'm working on it, okay? I'm working on it. No pressure. I have my WHOLE LIFE AHEAD OF ME. 
Whatever so I'm almost dead. I get it. Geez.. Rude.
~~~~~
I just found out the house that Sean and I spent our first summer together may be on the market. Why am I always totally out of money when that happens? It has always been my dream to own that little house.  I'm totally in love with this little house. Mad love. These are the times my husband takes a deep breath and reminds himself how much he loves me. Probably.
When we first met, it was a run down tired little house (oh that it were still that way as I'm sure it would be cheaper) and Sean and his brother lived in the upstairs apartment. But his brother was never there and Sean and I were always together. It was blistering hot the entire summer and we would put the mattress out on the little balcony and sleep out there~ oh my blessed goodness it was hot. That was the only place we could get any relief from the heat and trust me, it wasn't much.
That little apartment was where he asked me to marry him, four days after we met. That little apartment was where I said yes the next day. 31 years ago. It was an amazing summer and we loved every minute of that tired dirty little place. It's been completely renovated now and I want it.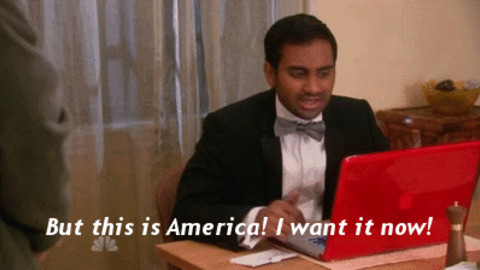 ~~~~~
I've spent the entire morning "trying to buy a house" according to my husband,  so I haven't written a single thing. Super helpful me is now going to end this misery for all of you and go take the dog for a run.  And then me for a run. My psyche needs it.
Run on… and work on that discouraged thing. Oh, you aren't discouraged? It's just me? What's your secret?